With DMCA and copyright laws, online creators are limited to the music they can use when creating content. This post will touch on the types of music that can be played on Onlyfans as well as showcase a few places where you can find music.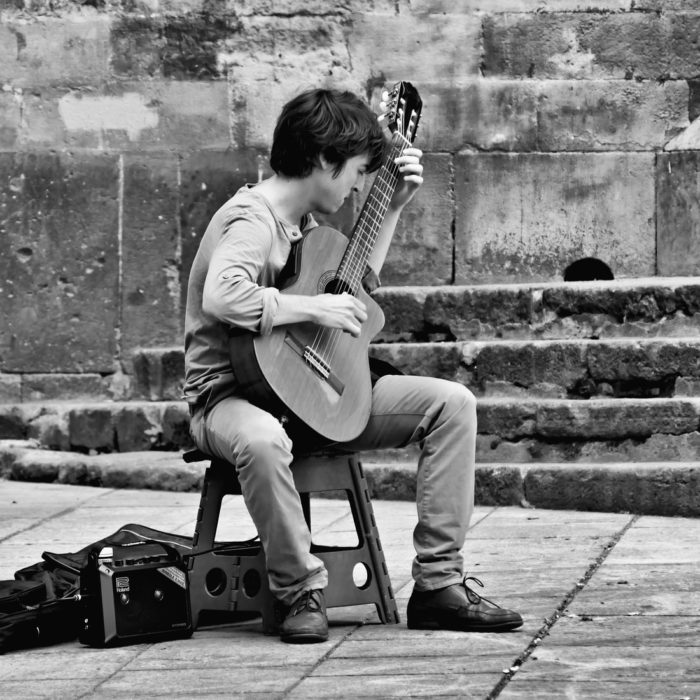 What Music Can You Play on Onlyfans?
Due to DMCA laws, it is illegal to use copyrighted music on OnlyFans unless you purchase the rights to the music. To ensure that you don't encounter legal issues in the future, it is important that you play royalty-free music or music you have purchased or leased with a commercial license.
Note that you should read the terms and conditions of any artist or platform you choose to work with. Even when music is royalty-free, the owner of that music can limit the type of content for which it is used. Several databases state that their music can't be used on adult content. If you are producing adult content for OF, you may need to look elsewhere for your tunes.
Best Royalty-Free Music Platforms for Onlyfans
Purchasing the rights to individual songs can become expensive very quickly. Fortunately, there are a few platforms that give you access to a large database of music that you can use for a monthly fee. Here are three of the best:
1. Epidemic Sound

With a commercial license with Epidemic Sound, you will have access to over 35,000 songs and 90,000 sound effects that you can download and use as much as you need. With music sorted into genres, moods, RPM, and length, you will be able to find the music you need to match any type of content you want to upload.

Epidemic Sound also allows you to use portions of tracks and download individual layers for a more unique sound. You can use as much music as you like for the duration of your membership. Even after your membership ends, you are free to keep any content you created and uploaded while it was active without worry that they will make any strikes.

An epidemic membership is perfect for content creators who not only need music for Onlyfans, but want tracks for YouTube, Instagram, and other social platforms. As you can use as much music as you wish, you can easily create playlists on Epidemic to last for an entire live stream.

The best part is, Epidemic Sound allows you to try their platform for free for 30 days so that you can see the value for yourself. There are no contracts to your membership and you are free to cancel at any time.

Note: Per their terms and conditions, Epidemic Sound requires permission from their platform when using their music alongside adult content.

2. Envato Elements

Not only does Envato Elements give you access to over 100,000 high-quality royalty-free songs, but you can also access their library of half a million sounds, countless stock photos, and templates that are useful for almost every aspect of your business or social media play.

They offer a broad license for every download, giving you commercial rights on everything they offer. Their user interface is easy to use, allowing you to sort through genres, moods, and instruments to narrow down tracks to find exactly what you need.

You can create collections for your music that can act as playlists for you to keep track of the music you love to use with your content. You can choose to pay for the membership on a month-to-month basis or get a discount when you join annually.

3. Artlist

Artlist has a library of over 12,000 tracks and generally ads over 100 each month. A membership with them will give you access to several genres that you can easily sort through using their drop-down menu system.

No matter what your purpose, as long as you are displaying visual content with the music, you can download and use as many tracks as you wish in pursuit of your creative endeavors.

While you do need to pay for the platform a year at a time, it is reasonably priced and the annual payments allow you to not have to worry about making the payment each month. Once you have the membership, you can use as much music as you like and continue to do so for the length of your subscription.

Note: Artlist prohibits their music from being used alongside pornographic material per their terms and conditions.

4. Comma Music

With thousands of royalty-free tracks, you can find the music you want with Comma Music. Not only can you sort through music by genre and styles, but you can narrow down music by the instrument played.

Comma guarantees that you will never find yourself in legal trouble when using their music. It has all been cleared for both self-branded and client content.

Note: Per their terms and conditions, Comma Music does not allow their music to be used in media that contains "overt nudity or strong sexual content." For that reason, you should only use it if you have a non-NSFW theme for your Onlyfans account.
Music for NSFW Accounts
While many platforms won't allow adult accounts to use their music, you may be able to negotiate with smaller, independent artists. You can often find them on YouTube, Twitch, or other media channels. Reach out to them and ask them if you can make a deal. Many people are sympathetic to all online creators, regardless of the type of content you are producing.
Frequently Asked Questions
Can You Play 10 Seconds of a Copyrighted Song?

Many people believe that they can play a few seconds of a copyrighted song without the risk of a DMCA strike or takedown. This isn't true. In order to use any portion of a copyrighted song, you must negotiate with the owner of the track (which isn't always the artist).

Do I Have to Use Royalty-Free Music Even Though You Have to Sub to See the Content?

Legally, you must use royalty-free music or have the rights to play copyrighted music in order to use it for any purpose. While you may feel safe because your content is behind a paywall, music labels are becoming more aggressive on how they find music that has been illegally used.

Can I Use a Spotify or iTunes Song on Onlyfans?

Even if you have purchased or leased a song, you cannot use it for commercial purposes. When you purchased the song it was for your personal use only. It is illegal to use copyrighted music without permission on Onlyfans, YouTube, and other social platforms.