Instagram users can utilize this tool to pin their best comments to the top of their posts. When you pin a comment, it moves to the top of the comments area. This is a fantastic method to highlight people's most outstanding and engaging comments on your Instagram post. Let's learn more about Instagram's pinned comments feature.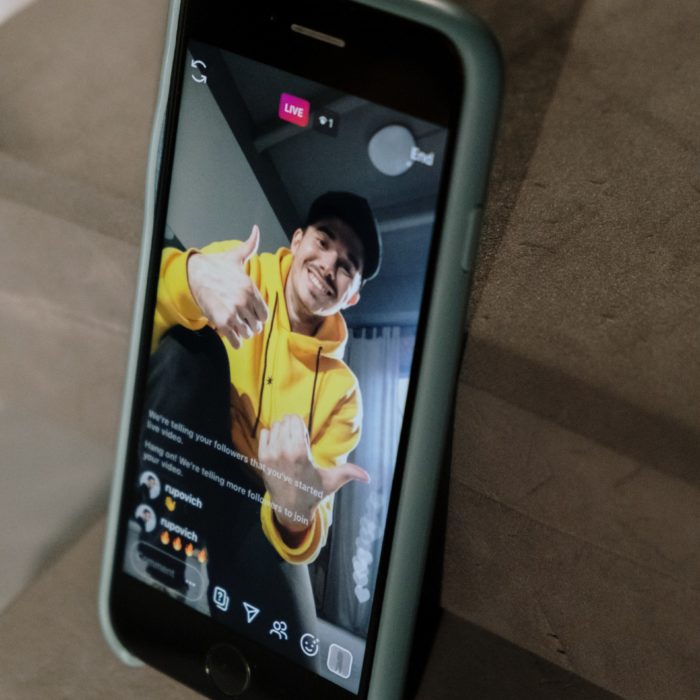 How to Pin Your Own Comment on Instagram
Users may now pin comments on their Instagram Live posts. This is an excellent method of notifying people about the video's purpose, as not all followers will be able to attend the live stream right away. If someone comes in late, they'll see what you're talking about.
To pin a comment to your Live, follow the steps below.
Step 1

Open the Instagram app.

Step 2

Please sign in to your account.

Step 3

A screenshot of a plus sign where you can find the "Live" button.

Select the plus sign from the upper left-hand corner of the screen.

Step 4

A screenshot of a "Live" option where you can start live streaming.

Press the "Live" button to begin a live video.

Step 5

Add a new comment.

Step 6

Tap on your comment and select "Pin Comment" from the options.
That's all! You've successfully pinned comments to your Instagram Live video. The pinned comment will be at the bottom of the list of comments. You can unpin a comment by tapping on it and selecting "Unpin comment."
Can You Pin Your Own Comment on an Instagram Post?
No, you cannot pin your comment on an Instagram post! While pinned comments on Instagram are helpful, there is a catch. Unlike other platforms, you cannot pin your own comments on your own Instagram posts. Instagram only lets you pin other people's comments to keep them at the top of the comment thread on your posts. However, you can pin your own comment on Instagram Live.
When you try to pin your own comment, you only have two options: reply or remove. We're not sure why Instagram hasn't yet added this simple but vital feature. Though anyone can edit their post at any time, having your own comment pinned to the top of a conversation can help.
Unfortunately, you have no control over the inability to pin your own Instagram comment. There is also no workaround to get this to function.
How to Pin a Follower's Comment on Instagram
You may effortlessly pin someone else's comment on your post. Here's how to accomplish it on iPhone or Android. Please keep in mind that you cannot pin comments on someone else's Instagram post.
Please be reminded that when you pin someone's comment, Instagram notifies them.
Step 1

Check that you are using the latest version of the Instagram app.

Step 2

View all of the comments on one of your Instagram posts.

Step 3

A screenshot on how to pin comment on your own post.

Choose a comment to pin. Then, simply swipe left and hit the thumbtack icon on the specific comment. Please keep in mind that swiping all the way to the left will remove the comment entirely.

Step 4

The pinned comment will now appear at the top of the page with a Pinned label next to it.
It's worth noting that you can pin up to three comments on your post at once. If you wish to pin someone else's comment, you must first unpin one of the pinned comments.
How to Unpin a Comment on Instagram
To unpin comments on an Instagram post is remarkably a straightforward process; follow these steps:
Step 1

Open your Instagram post where you have a pinned comment.

Step 2

Now, carefully swipe left on the pinned comment.

Step 3

Tap the pin icon button.

Step 4

A screenshot on how to unpin comment on your own post.

Tap Unpin on the confirmation pop-up.
How to Use Pinned Instagram Comments in Your Strategy
Many businesses prefer to pin comments to attract more clients. Here are three instances of how to strategically use Instagram pinned comments.
Positive comments can be pinned in real-time to emphasize testimonials or user evaluations and assist consumers in making a more informed selection.
If you have several posts with similar queries, use the pinned option to answer these commonly asked questions.
Pinning comments to your posts as a user hook. You can highlight comments that present your items or information well in this manner.