As with other online platforms, you should ensure that you are safe on Onlyfans. The good news is that, while there have been some issues with the website in the past, they do a good job of keeping personal details under wraps for both creators and fans.
In this article, we will share some details on what information Onlyfans creators can see for them to stay true to their name and brand.
Can Onlyfans Creators See the Names of Fans?
Right off the bat, Onlyfans users have the power to personalize what can be seen on their profile. With that being said, Onlyfans creators can only see what the fans want to share publicly.
In most cases, it is their fan's username and profile number, which is a randomly generated number from Onlyfans. In regards to their name, as long as the real name of the fan is not set as their display name they will remain anonymous or whoever they want themselves to be.
What Personal Information Do Onlyfans Creators See?
Anything that the Onlyfans user sets to be publicly displayed is the only information the Onlyfans creators see. Most of the time, it's their basic information: username, profile picture, and display name.
(Be aware of what you want to share with the public and what you have to keep private to avoid fraud and scams, like credit card information and actual name, among others.)
Can Onlyfans Creators See Your Credit Card Details?
No. Onlyfans creators can see only the subscriber's subscription, this way, they can track their best subscribers and sometimes offer exclusive content to keep them on the hook. Credit card details and credit card information should never be seen on your profile. (Check your settings, file a report, or let your credit card company or bank know about it.) This information should not be seen on your Onlyfans profile and should remain private.
Don't worry; the Onlyfans privacy policy protects Onlyfans users. According to section 7b of the privacy policy, only the payment provider has access to the credit card information.
Can You Subscribe to a Creator Without Them Knowing?
Onlyfans creators can track the users that subscribe. They can only see the username, the profile number, and other details that were made public by the user. In addition, Onlyfans creators receive a notification about a new subscriber.
As a subscriber, if you want to be notified about a creator's new post, you can use the bell icon, and a pop-up message notification will begin to appear.
There is no way to be fully anonymous. You can customize your Onlyfans account by creating a username that is not your name or close to your name. You can also use a faceless picture, an object, or nothing at all as your profile picture.
And lastly, if you really want to remain "anonymous," do not display your real name. Create a display name that is unique and far from your actual name.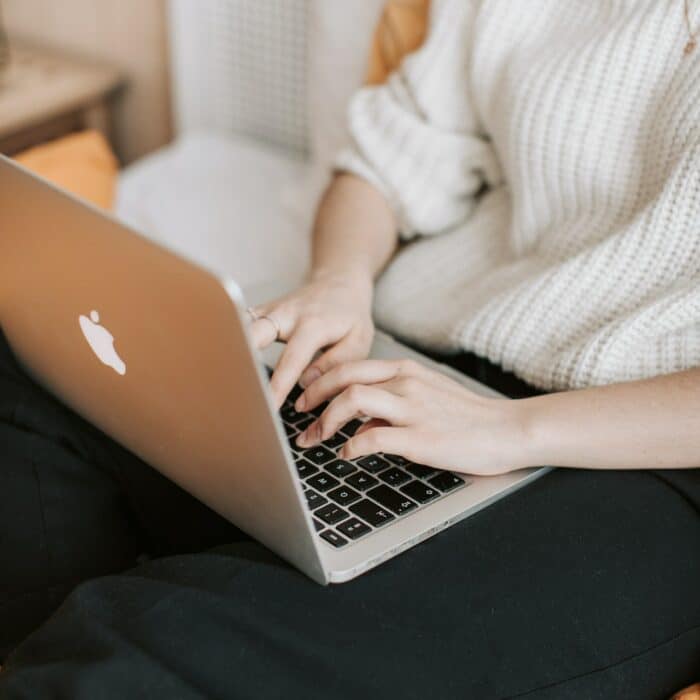 Can Fans See The Names of Onlyfans Creators?
Again, Onlyfans users have the power to personalize what the public can see on their profile. Onlyfans creators sometimes use their actual names to promote other platforms they have. They use a strategy to avoid scammers and for their subscribers to trust their Onlyfans account. It is all about marketing to gather more users to subscribe and earn money.
What Personal Information Do Onlyfans Fans See?
Much like on the fans' profile, the fans can see only the information the creator wanted to show in public. In the creator's profile information, there is the profile picture display name and for some creators, free content to tease. wink
Does the Onlyfans Platform See Your Name?
Your name can be different from your real name. Most of the time, Onlyfans users create a fake name for use on the platfrom. Others will see and interact with your username, not your real name.
What Does the Onlyfans Platform Keep Track Of?
Onlyfans keep track of subscriber activity, payment, and creator's posts. To make sure that everyone is safe on the platform, especially the details that should be kept private.