"You're tapping too fast take a break" is a typical issue that many TikTokers face when they cannot control their thumbs when liking other people's TikTok videos. Do you ever have this issue on your TikTok account? What actions have you taken to address the problem?
If you genuinely don't know how to lift errors, we'll walk you through them and figure out how to successfully clear them.
What Is the "You're Tapping Too Fast. Take a Break!" Error on Tiktok?
You get it when you tap too fast, as the error message clearly indicates. When it says "tapping too fast," it's referring to liking videos without seeing the video fully or on its full length.
This type of behavior is deemed spammy, and TikTok assumes you're a bot. Social media bots are accounts that are generated automatically to raise the number of followers or likes too many posts on a specific account or content. Such a common error is more likely to occur in new accounts with fewer followers and no videos at all.
If you like multiple videos but don't watch them all the way through, the TikTok algorithm will generally think that the new account is created automatically to increase popularity. As a result, TikTok will prevent it from completing any additional actions.
On TikTok, newer accounts are penalized in various ways, including the inability to access the For You Page or home page until they've uploaded several videos and limited actions.
TikTok considers that there are many users accounts that are established every day for automation purposes. TikTok minimizes the creation of many fake accounts by using its algorithm in detecting spam and bots.
How Long Does This Error Last?
Minor errors with TikTok usually only last a few minutes. The error should be fixed if you close the app for roughly 30 minutes for old users. However, it might persist anywhere from a few hours to three days.
Recently created or newer accounts are more likely to experience the "You're tapping too fast take a break" issue for a more extended period. On the other hand, the error period is shorter if you have a decent number of videos and have been using the app for some time. This is due to TikTok's preference for older accounts over newly created accounts.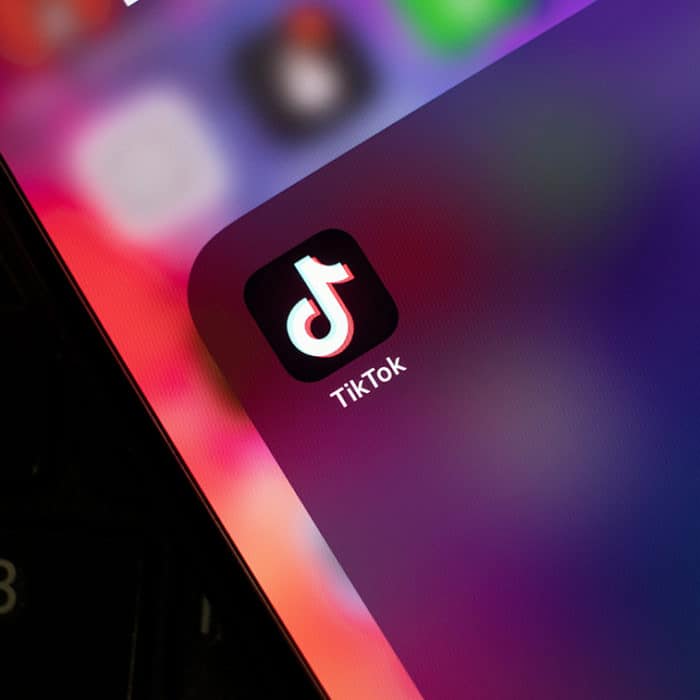 How to Fix the "Tapping Too Fast" Error on Tiktok?
So, how do you resolve the error?
There are numerous solutions to resolving this issue in TikTok. Some are more effective than others, but they're all worth the try.
Let's take into consideration some of these options below.
Wait for a Few Minutes
Because this error notice is just temporary, the most typical solution is to wait. Your waiting time could range from 30 minutes to a few days. Several factors are taken into account, including the age of your account and the number of times you've received the notification. If you have got a "You're tapping too fast take a break" error message numerous times, you may be fined for a longer time. So, be patient and try again now and then.
Clear Cache
TikTok clear cache is the first recommended method for resolving this error. As you may know, the cache is a collection of contents, files, photos, and other media stored on your device automatically. Too many caches will slow down your device's performance.
Clearing your TikTok cache will make previous videos and accounts load faster when you launch the TikTok app. When you access TikTok or other apps, the cached data will be refreshed every time you open them. Thus, deleting the cache on your devices, not only on the TikTok app, will assist in resolving errors and freeing up space.
So, how do you clear cache data? Certainly, not all users are aware of how to delete the cache, despite that it is simpler than it may seem. So, here's how you may clear TikTok's cache on your device, step by step guide:
Step 1

On your TikTok Home screen, look for the "Me" option, which is located in the lower right corner. You'll be taken to your profile if you click it.

Step 2

In the upper right corner of your screen, you'll see triple dots. Then you must press it to show the settings gear icon and privacy page.

Step 3

To complete this process, scroll to the bottom of the screen and select the Free up space tab.

Step 4

Once you've tapped it, you may click clear next to the Cache option.

Step 5

Lastly, if it says 0.0MB, it implies you've deleted the cache on your device for TikTok.
Note: Even if you have cleared your TikTok cache, it will take some time for it to return to normal, so in other words, you will be unable to like any videos posted on TikTok.
Report the Tiktok Error
If the issue persists for several days, the best remedy is to contact TikTok and report the issue. Return to the "settings and privacy" tab and follow the steps to report a problem. Then take the following steps:
Step 1

Look for the "Report a problem" tab that is located in the Support section.

Step 2

Then, click the pen-pad icon in the upper right corner of your screen. This symbol allows you to write down your problems and submit them to TikTok in your own words. You can also provide images to help your problem appear more genuine. To convey your issue, you can use either informal or formal tones.

Step 3

Last but not least, press the red "Report" button.
Reporting is often reserved for more severe issues such as account suspension or video deletion. Still, you can also report minor faults if they persist for an extended period.
Reinstall the Tiktok App
The quickest and most common way to fix this error is to reinstall your TikTok app.
To reinstall it, you must first uninstall the TikTok app from your phone. Then, to reinstall the TikTok app:
Step 1

Go to the Apple App Store (for iOS) or Google Play Store (for Android)

Step 2

Type in TikTok in the search bar.

Step 3

You can reinstall the TikTok app on your device by downloading it again.
However, most of TikTok's settings, data, and cache, will be in default and will completely fix the message error.
Create New Account
The last choice is to create a new account if none of the other alternatives are working.
If you add an account, it will be completely different, with no more blocks, shadowbans, or other restrictions. However, you should not repeat the same mistakes you made with your previous account. You will be blocked/banned again if you do not comply.
It's also a great idea to make a new account in case something happens to your current one. If your main account is hacked, deleted, or banned, you can switch to your secondary account.
What can you do to protect yourself from Tiktok's You're tapping too fast take a break problem that keeps popping up on your screen?
You will never encounter such issues in TikTok if you utilize the program correctly. This error can be avoided in TikTok in several ways.
Watch the Entire Video Before Liking It
TikTok videos are short and won't take up too much of your time. As a result, always watch the entire video before giving it a thumbs up. Rather than merely liking the video, watching it in full length would mean a lot to your favorite creators.
Also, don't give a thumbs up to every video you see especially if it's inappropriate videos. It's not a good idea to watch 50-100 videos in one sitting and like them all. If you don't make videos and only like, you'll eventually see the "you're tapping too fast take a break" message, and it can stick with you for a long time.
Use the Tiktok App Like a Human
It may seem strange, but you must cease acting like a robot if you want to protect your account from error.
To summarize, you should use the app as an actual human would, following, commenting, or liking videos at regular intervals and not spamming these actions.
When you act like a robot and like, follow, or post comments at various times, Tiktok flags you as a bot and prevents you from using the app.