If you are interested in how you can advertise on Twitter, or just want more information as to how Twitter advertising works, this article will cover the specifics of how Twitter ads work and how to start a successful Twitter advertising campaign.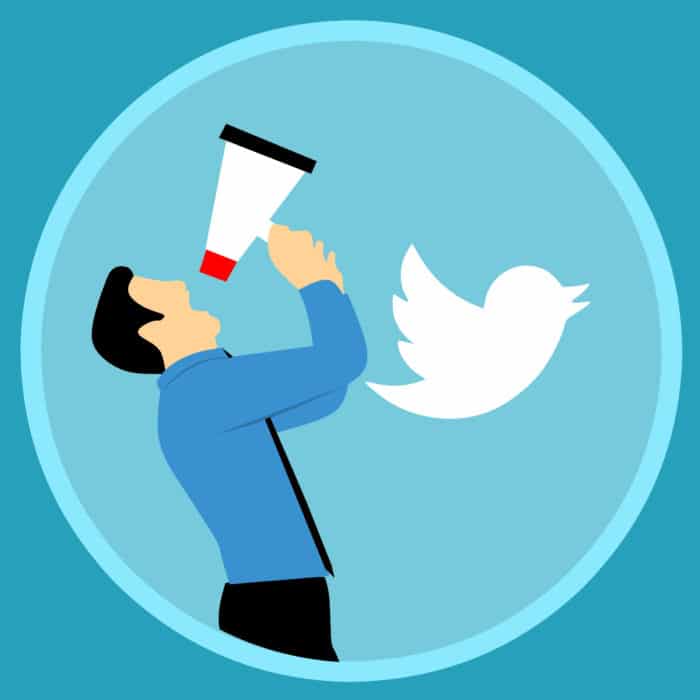 Twitter utilizes account data to target users with Twitter ads that may be interesting or useful to them. The accounts you follow, view, or interact with, as well as your search history and other factors, all combine to give Twitter an idea of which ads to show.
There are a few different Twitter ad formats, but they are all essentially the same thing: paid advertising.
A company, brand, or influencer can pay to promote a tweet designed to engage Twitter users with the promoted content.
All Twitter ads are recognizable by the Promoted label at the bottom of the tweet.
Below are the different types of Twitter ads you may see.
Text Ads

A standard Tweet with information about a product.

Image Ads

Your basic Tweet with an image advertising the product or service.

Video Ads

A short video Tweet with more information than an image.

Carousel Ads

Similar to an Image Ad but with up to 6 images.

Takeover Ads

A type of promotion that will place the ad at the top of a timeline.
Any of these Twitter ads can be used to help promote your brand's Twitter ads campaign.
Promoted Tweets
Promoted Tweets (or Sponsored Tweets) work exactly the same as a regular Tweets.
The difference being that the Promoted Tweet is part of a paid ads campaign.
The Twitter account that posted the Tweet paid money to have their content reach their target audience.
Promoted Accounts
Recently renamed Twitter Follower Ads, promoted accounts are Twitter ads that allow an entire account to advertise on twitter.
The benefit of this kind of Twitter advertising is that it allows your brand's account to reach a wider audience. The account will be promoted to users that do not currently follow the promoted account in an effort to grow brand awareness and engagement.
Promoted Trends
Promoted trends are a type of Twitter advertising that utilizes hashtags. A business or brand pay to have a custom hashtag shown on Twitter's trending topics for a full day.
Promoted trends can make the hard job of getting your brand's name to your target audience much easier, as a simple search of a hashtag will connect them to your Twitter account.
Promoted Moments
One of the most dynamic Twitter ads, promoted Moments, can help a brand cultivate interest by allowing them to control exactly how Twitter users see their content.
With promoted Moments, a marketing team can compile a collection of Tweets that tell an engaging story about their brand, making these types of Twitter ads an incredible promotion tool.
Twitter Promote Mode
If a brand subscribes to the Twitter Promote Mode service, their Tweets will be automatically promoted, saving time and resources.
There will be no need for a brand to create Twitter ads, as their regular Tweets will be turned into promotions without extra work.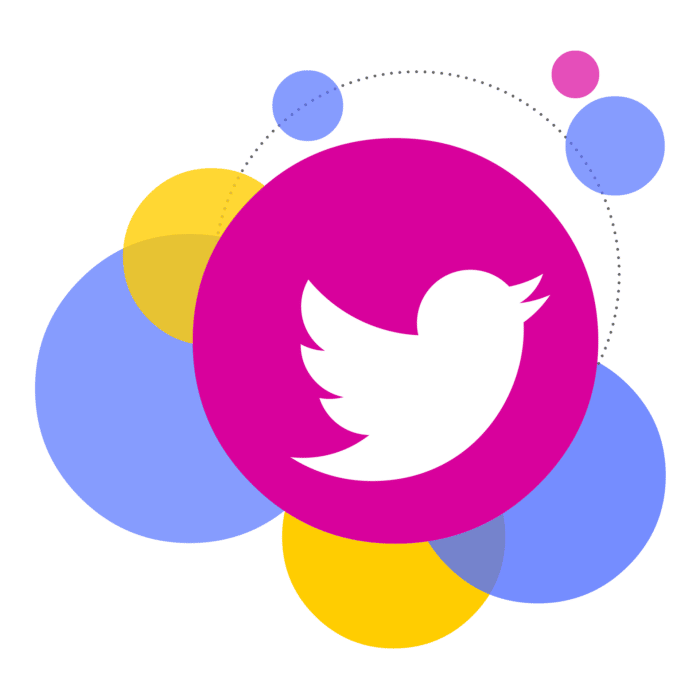 Now that you know what Twitter ads are and the different types to choose from for your Twitter advertising campaign, it's time to start putting your ads out there.
To run Twitter ads for your business or brand:
Step 1

Log in to your brand's Twitter account. This will be the account connected with the Twitter ads service.

Step 2

Navigate to ads.twitter.com

Step 3

Enter your country and time zone.

Note: This information cannot be changed once entered. It will be used by Twitter for billing, taxes, and analytics.

Step 4

Based on your choices in step 3 you will then fill out the Twitter Promote Setup or Campaign Setup form.

Step 5

Finalize the setup of your new ads account by filling out your billing information.

Step 6

Your new Twitter ads campaign is now ready and you can begin your Twitter advertising.
Do Twitter Ads Work?
Twitter ads can be an incredibly effective way to reach a targeted audience. Depending on your campaign budget, your Twitter ads account can dramatically increase your tweet engagements, possibly spreading your brand to hundreds of millions of users.
The different types of Twitter ads are useful for reaching users in your target audience. Make sure to gather some information as to what will be the most effective type of ad placement to appeal to your demographic.
Twitter ads can increase engagement by up to 3%, with Follower ads being one of the best ways to gain more followers.
How to Turn Off Twitter Ads
If you are a Twitter user that does not wish to see Twitter ads come across your feed, log into your Twitter account and open your Twitter settings.
Tap the Ads preferences section and disable all Personalized ads settings.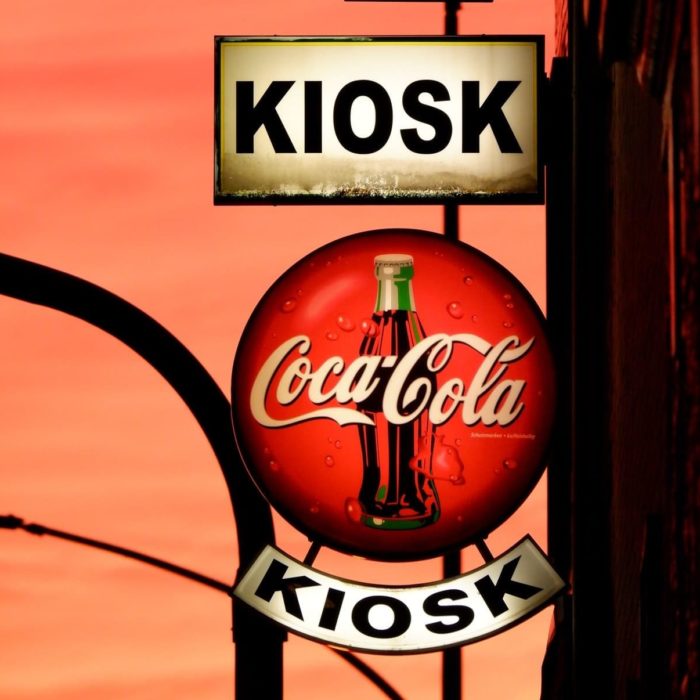 Tips for a Successful Twitter Ad Campaign
Simply purchasing ads will not guarantee success for your brand's awareness. You must engage your target users with well thought out Twitter ads campaigns.
Below are some tips for helping you outline your launch campaign details to provide the best engagement and growth.
Clearly Define Your Branding and Objectives
Before you start creating ads, very clearly define what you are selling.
Is this an experience they won't find with similar products or services? Are you advertising to a target audience or a broad audience?
These and similar questions will help define your campaign objective to help you see the most success, whether this is your first campaign or your tenth.
Use High-Quality Images
Nothing will tarnish your Twitter ads account credibility more than blurry or poorly edited advertisements.
Make sure you present your product, brand, or company correctly by using high-quality images and video to promote your service.
Create Compelling Copy
Twitter advertising is just like any other type of marketing. Strong ad copy, such as keyword targeting and ad format, will engage users by simply being interesting and compelling to read.
To create compelling ad copy:
Know your audience – You cannot appeal to a demographic without knowing about that demographic.
Use emotion – Appeal to your target audience personally.
Be recognizable – Make your brand stand out with a good tag line or motto.
Use a Call to Action – Prompt users to engage.
Make Use of Figures and Symbols
Getting users to remember your brand is the hardest thing to do when designing your ad campaign.
Almost every successful company utilizes a logo to be immediately recognizable.
Using creative symbols and figures as your brand's logo, or as a means of demographic targeting, will help to make you stand out and become well known at a glance.
Incorporate a Call to Action
Getting people to click a link and get them to your specific landing page is the first step in bringing them to your business.
A good call to action is essential in generating that type of engagement.
Use terms like:
Activate Now!
Add to Cart
Make sure to follow and subscribe
These CTA's and others like them are designed to push the user to engage with your product and are important when building your brand.
Essentially, the more users that like and retweet, the more your brand will appear in another user's feed. This translates to more followers, more app installs, more purchases, and more success.
Use Hashtags With Caution
Don't overload your Twitter ads with too much information. A few specific keywords should be enough to garner interest in your product or service.
Too many and you may find users uninterested in your product, even if your ads are getting to the right audience.
Or, you may accidentally find yourself connecting your business with something unrelated or detrimental to your brand's image.
Monitor Your Twitter Ad Campaigns
Staying up to date on how well your ads are doing with your target audience based on engagement is paramount for any ad campaign.
This will help you see if you need to change your keyword targeting, type of twitter ad, or other targeting options available.
You really want to make sure your ads are working. With the cost per ad being anywhere between $0.50 and $2 for simple promoted Tweets, you don't want that money going to waste.