TikTok is one of the most popular social media platforms available, especially among young people. This social app is a place where creators upload short clips that can be viewed over and over by other users.
Other creators can also react to the content through duets. There are always challenges going on and people will use sound-bites to create short memes for others to enjoy.
This post will teach you how to use TikTok. Once you have learned all the basics, you'll be ready to start growing your TikTok audience.
How to Sign Up for the TikTok App
After you download TikTok from the App Store or Google Play, you will be able to automatically sign in with your Google, Facebook, or Twitter account. You can also opt to use your email account or a phone number if you prefer.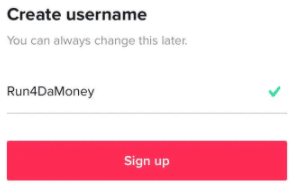 Before you access the main points of the app, you will need to input a username. Pick a TikTok username that will represent what you want to do with your account overall to keep it on brand. If you are an Influencer on another site, keeping your username for both sites is a good idea. If you get stuck, try using a TikTok name generator to help you find a name.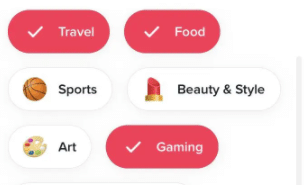 You will also be prompted to choose several categories that interest you. Try to pick ones that resemble your niche so that you can start participating with similar content creators.
How to Use TikTok Video Feed (For You Page)
Once you have imputed your username, TikTok will take you to your home feed and prompt you to learn to scroll through it. Follow the instructions a few times until you get the hang of how it is used. See if there are any videos that you enjoy and save keep that information in mind for later content ideas.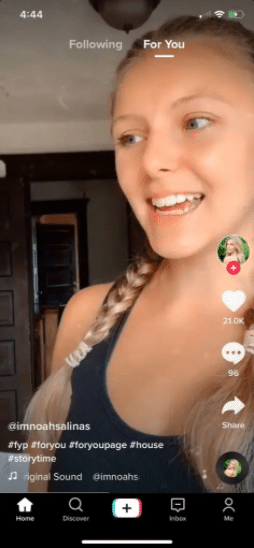 Here are the ways you can interact with the TikToks that you see:
Swipe

You can swipe up and down your screen in order to view the previous or next TikTok. You can swipe left to get to your "Following" feed, where you can view recent videos of people you have followed. You can also swipe right to see the current content creator's profile. 

Pause

You can easily pause a video by tapping in the center of the screen.

Follow

Tap the content creator's profile picture or avatar on the top right to follow them.

Like

You can like a TikTok by tapping the heart icon and turning it red.

Comment

You can comment on a video by clicking the chat button. Other users will be able to view what you say.

Share

You can send the video to someone else, share it on another social network, save the video, or interact with it on the platform.

Sound

If you like the music used in a TikTok or want to save a sound to use later, you can click the sound button to access that information.
How to Find TikTok Accounts to Follow
If you want to search for specific kinds of TikToks, tap on the Discover icon at the bottom of the screen. You can search for anything or look through trending hashtags.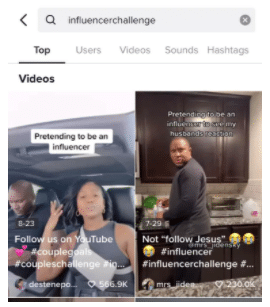 After your search, you should be able to scroll through any videos relating to your query.
Once you have learned how to use the home page of TikTok, you will want to fill out your profile. Here's how:
Step 1

Click the person icon on the lower right-hand side of the screen to access your profile.

Step 2

Tap on the "Edit Profile" button below your basic information. 

Step 3

You need to keep your bio to 80 characters. Try to add the most important information, but keep it very brief. 

Step 4

Add links to your Instagram and YouTube accounts so that your followers will be able to follow you on those places as well. 
Add a Profile Picture
TikTok allows you to choose a still or a short video/gif to use as your profile picture. All you need to do is either tap on "Change Photo" or "Change Video" to add an image from your phone. You may have to give the app permission to access your mobile media.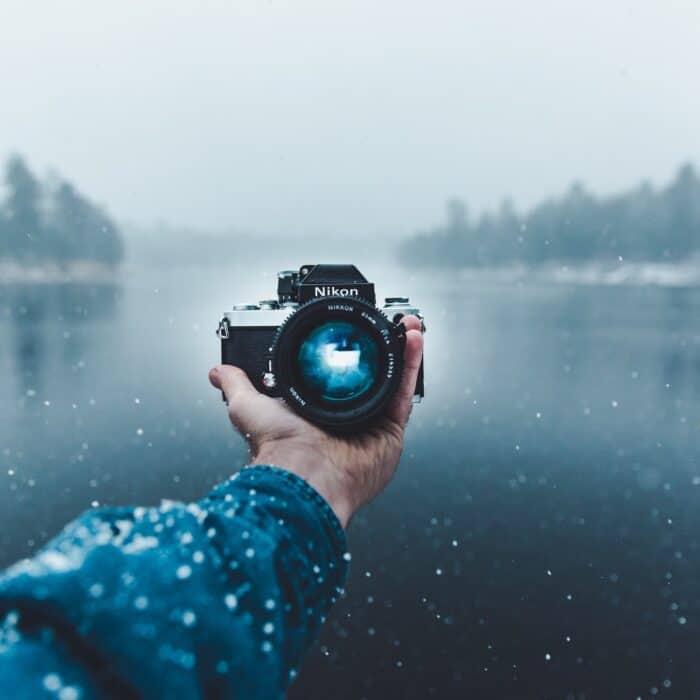 Learn to Create Videos on TikTok
After you have finished filling out your profile, you should learn the capabilities of the app so that you can plan content that will appeal to your future audience. Click on the plus icon in the middle of the bottom of the app. You will be prompted to give the app access to your camera and video. Click through both links to be taken to the proper settings. 
Try Out The Special Effects
Once you have unlocked the TikTok creation part of the app, click on the effects button on the lower left-hand side of the screen. This will open dozens of special effects that you can use in your TikToks. You can also choose between several categories by swiping the menu at the top of the section left and right.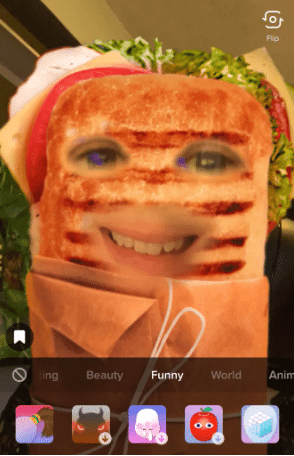 Here are a few of the things you can find in each category:
Trending

This category will be a mix of effects from other categories that are currently popular on the platform. 

New

Fresh effects are being added all the time. If you want to start a new trend, check this section frequently to come up with new ideas. 

Interactive

This section includes mini-games, drawing tools, quizzes, and physical activities.

Editing

You can use an assortment of visual editing tools to make your content a little more interesting.  

Beauty

Add eyeshadow, lipstick, add effects to your eyes, or put a filter over your entire image. 

Funny

This includes visual effects such as news mics being placed near your face, turning your face into a sandwich, and many other additions to your person.

World

Includes many AR (augmented reality) effects that interact with your environment. 

Animal

You can use a list of effects on an animal to give them a special look.
Once you have a basic idea of how some of the effects work, you can keep them in mind for future TikToks.
Learn Filters and Timers
Outside of the filters, there are a few other features you can use when filming a TikTok. You can access these functions on the right-hand side of the screen. These will include:
Flip

This will change which of your phone's cameras you will use so that you get the shot you need.

Speed

Speed up or slow down your recording.

Beauty

This will put a skin-smoothing overlay over your face.

Filters

Similar to Instagram filters, these will change the overall tone of the picture or video.

Timer

Set up a timer so that you can get into position before the video begins to record.
Become Familiar with the TikTok Tunes
At the top of the creation screen, you'll see a link to the sounds section of the app. This will take you to a list of song clips and sounds that you can use on your TikTok videos. Categories for the tunes include Summer Vibes, Emerging Artists, Latin, K-Pop, and Lo-Fi.
Check Out the Templates
If you want to post several images on the same TikTok, check out the templates. You can access them at the bottom of the screen and scroll through several options. The app will show you how each template works so that you can decide which one is best for your images.
Some of the options include a film strip, double exposure, carousel, countdowns, and morphs.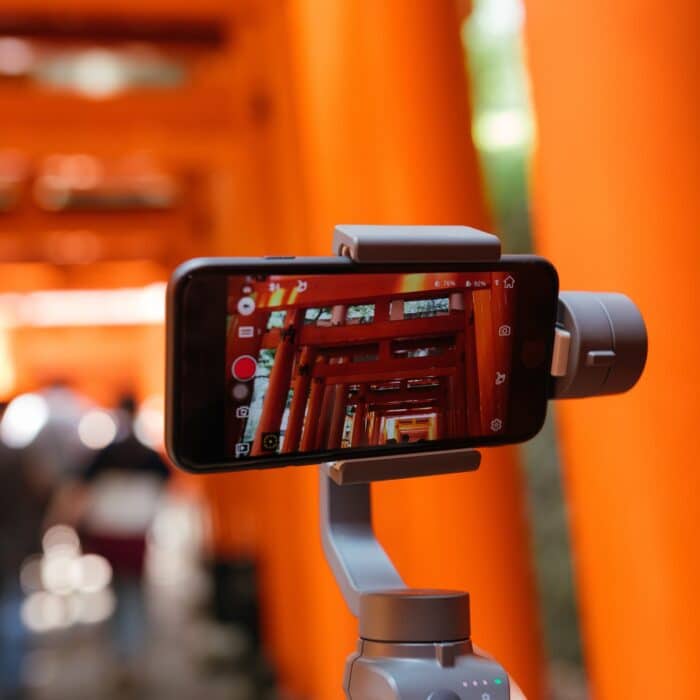 How to Record Your First TikTok Video
Once you understand the basics of video creation, you can record your first video. You can either upload an image or video from your camera roll, or you can press the red record button in the bottom center of the screen. You also have the option of uploading several videos and images at the same time. 
You will be able to see what you are filming on the recording screen. When you are finished, press the "Next" button at the bottom of the screen. You will be taken to a screen where you can speed up or slow down the video or rotate it. Press "Next" again.
Add Effects and Captions
On the next screen, you will again be able to add filters to the video. You will also be able to add special effects over the video, such as smoke, smog, snow, rain, and several others. Additionally, you can add transitions, splits, or time effects, such as reversing the video.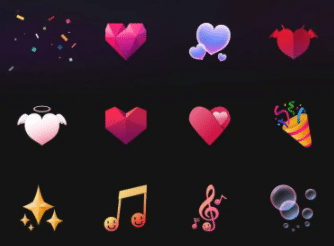 Use the text and sticker features to add captions and relevancy to your TikTok. You can post them at different intervals throughout the video for a greater effect. You can also add voice-over effects to your TikTok by clicking the voice-over button at the top-right of the screen. When you are finished, press the "Next" button. 
Describe Your TikTok Video
At the top of the next screen, briefly describe your video with the understanding that keywords will be seen first by anyone viewing your work. After your explanation, tag any friends or creators that worked with you to create the video and find relevant hashtags to add to it. The hashtags will help viewers find your work through searches.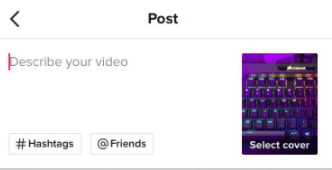 You can also select a cover for your video by clicking on the "Select Cover" icon and scrolling through the video to the image you prefer the most. 
Choose TikTok Options and Post
After you have finished writing out your description, select the other options for your TikTok video. Your options will be the following: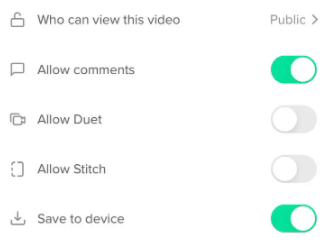 Who Can View the Video

Choose between public, friends, and private.

Allow Comments

If you want to give other users the ability to comment on your video, toggle this to the on position.

Allow Duet

Allowing duets will allow other content creators to react with you or create content alongside yours.

Allow Stitch

Stitching allows other creators to take a portion of your content and create a different ending (or beginning).

Save to Device

Automatically saves the TikTok to your device.
You can also choose to have the TikTok automatically shared on some of your other social media accounts. This is a great feature if you have followers on other accounts that you want to convert to a TikTok channel.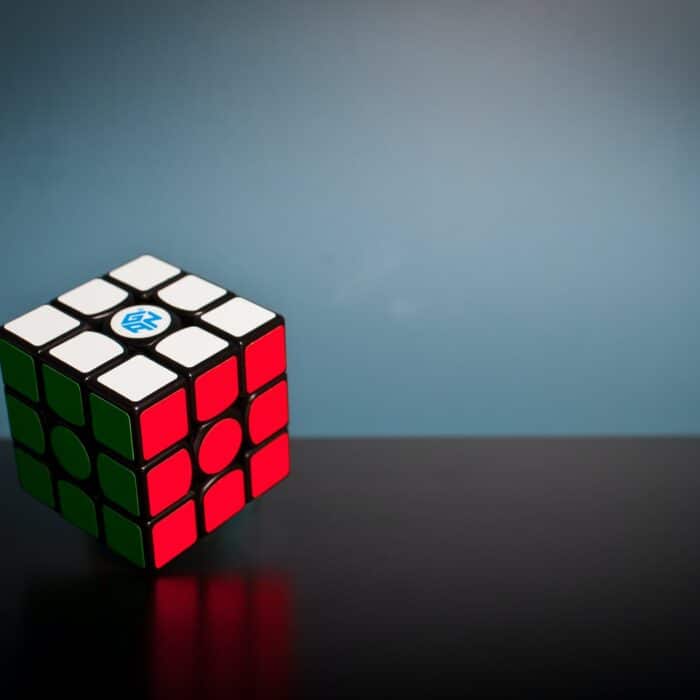 Engage with Other TikTok Creators
Once you have posted a few times and have become familiar with TikTok app, start participation in duets and challenges. A TikTok duet video will allow you to interact with other users by placing your video alongside theirs.
There are several types of challenges on the platform, whether they be lip-syncing videos or trying to do a complicated dance. These go in and out of trend, so it is a good idea to jump on the bandwagon while you can.
Both of these will create more engagement on your own posts overall. They are fun to film and they create a special community on the app.