The more followers you have the more likely it will be that others come across your channel if you are promoting correctly. So if you're looking to maximize your following here are some key tips:
Post Every Day

Even if it's just one photo or video. Unless you are a celebrity the industry is too competitive to not post regularly. Some top performers even upload 3-5 times per day.

Don't Reuse Content

If your subscribers see you getting lazy with what you're uploading you're going to lose them fast. Retaining subs is just as important as appealing to new fans.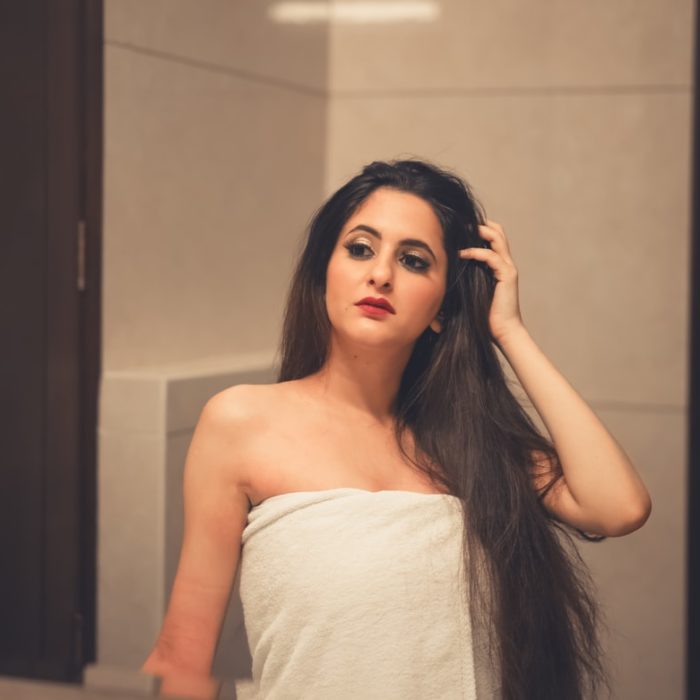 Types of OnlyFans Content
Adult Content (NSFW)

Adult content is a broad term that can include nudity, pornography, and other explicit material. This type of adult content includes sexual videos or nude images.

If you plan to share this type of content there are some things worth considering in order not to get banned from the site which would result in losing all future income potential.

Onlyfans lists in its terms of service several acts and types of content that are strictly prohibited. You can read the full acceptable use policy here.

Safe For Work Content

The abbreviation SFW is frequently used to indicate that a message may be opened safely in the workplace (i.e., it is "Safe For Work"). SFW usually implies that the content of the message or post will not offend the recipient's employer or coworkers. SFW does not imply that the message is work-related only that it totally fine to be seen by anyone.

Onlyfans has profiles that have no explicit content and as such, it would be safe to view anywhere by anyone. Most Onlyfans creators state on them about me bio if their content involves nudity or not.
OnlyFans Content Ideas List
Here are 23 ideas to help you decide what to post on Onlyfans that are ideal for beginners or those just starting out creating content:
1. Selfies

There are more people taking selfies than ever before. Onlyfans makes it possible for fans to pay their favorite models directly for cute self-taken pictures. Viewers love seeing selfies because after all, they wouldn't have subscribed if they didn't like the way you look. The best way to keep your selfie game fresh is to use a variety of locations such as outdoor or hotels. This type of content is easy to integrate into your everyday life. If you're going on an outing and looking good take a few snaps along the way then sort through and upload the best ones the day after.

2. Nude Photos

Taking nude photos can be done by both men and women (although some models specialize in each). It is becoming more common for people who upload nudes onto their profiles to make money off them by showing off their naughty side.

3. Cosplay Pictures and Videos

Cosplay is a type of performance art in which participants wear costumes and fashion accessories to represent a specific character. While it can be expensive to initially purchase a specialty outfit cosplay is a great way to break into a niche and appeal to a whole new audience. Unlike other methods that center around being yourself cosplay allows you to hijack the popularity of a character that fans already have a connection with. This tactic is particularly effective if you post teaser content to Reddit.

Nowadays, people want to see cosplay pictures and videos because they have an interest in pop culture. If you post adult content that is provocative or explicit you can also do so with a cosplay theme. Fans love seeing Onlyfans creators dressed as their favorite video game characters.

4. Make Couples Videos

If you have a significant other you trust who wants to take part in your content couples' videos are a great way to make money. While some fans will always prefer solo content something with a partner will also have a broad appeal for a wide range of followers.

5. Pool Photos shoots

Even if you don't own a pool you could buy something cheap and inflatable to do a shoot in. Fans water action in general and Onlyfans is the perfect place for that. Viewers love seeing all types of swimsuit content from cute one-pieces with bikinis to skimpy two-piece suits. Some of Onlyfan's top creators are most famous for their outdoor photos and videos.

6. Dancing in Cute Outfits

Dancing in cute outfits is one of the most popular things that people like to watch on Onlyfans. It's a great way to keep your fans engaged and entertained. You don't have to be very good at dancing, but you do need some kind of routine that isn't too boring or repetitive.

If you are just starting out with Onlyfans then I recommend watching other professional dancers for inspiration on what songs work well together. It is also important not to dance in the dark because it can get quite dull after a while if nothing changes in terms of lighting or scenery.

7. Make Your Own Music Video to a Song

Making your own music video to a soundtrack on Onlyfans is another great way to drive more traffic towards your profile. You do not have to be a professional at this, it's just important that the song matches up with what you are wearing in order for people who watch it.

8. Film a Gym Workout

One of the most popular types of videos on Onlyfans is gym workouts. Watching someone else work out is incredibly motivating and it's a great way to stay fit yourself. If you do not want to go to a real-life gym, then there are plenty of ab workout video tutorials online that can help people with their abs at home as well.

9. Take Your Clothes off Slowly

Another very popular type of content idea for Onlyfans is taking your clothes off slowly. Many models like using this kind of material because it builds more anticipation towards what they will reveal next. It's also an easy thing that many fans request from women who use Onlyfans.

10. Hot tub Videos

Hot tub videos are also extremely popular on Onlyfans. They're a fun way to capture the attention of your followers without having to do anything too difficult. Many people like watching this kind of video because it is relaxing and they can imagine themselves being there with you, enjoying that moment as well. They don't necessarily have to be explicit either. Swimsuit content as a whole is always highly requested.

11. Shower Photoshoot

Shower photoshoots are another fun way to get creative with your Onlyfans content. Everyone loves watching people shower, especially when they're wearing bikinis or something revealing. It's a great way to explore the more sexual side of modeling for this community and that can help you grow an even larger following on there. You do not necessarily have to be naked though because many people enjoy seeing women in wet clothing as well so experiment with different ways until you figure out what works best for you.

12. Makeup Tutorials

Another extremely popular type of Onlyfans videos is makeup tutorials which require very little effort but showcase how talented some models really are at makeup application. All it takes is some creativity and imagination and is something most girls have at least some experience in.

13. Review other Onlyfans Creators

If your goal is to grow a large following then it's important that you do not just sit around and watch other models all day because people will stop following you if there isn't anything unique about what you're posting. That being said if you review other creators based on how hot you find their content then there will always be an audience. Users are always looking to find new Onlyfans creators and if you help them connect it can also work as a great networking tool to promote your own profile.

14. Share Your Onlyfans Journey

Sharing your Onlyfans journey is another great way to get more followers on there. People love learning about the struggles models go through in order to get where they are today, so if you share interesting stories with them it can be a refreshing change of pace from other kinds of content that people post nowadays.

15. Share Behind the Scenes Footage

Another extremely popular type of Onlyfans content is behind-the-scenes footage. People love seeing what goes on in a model's daily life, so if you can share interesting stories about your day-to-day experiences then it will be very compelling to watch and better connect with your audience.

16. Foot Pictures and Videos

Some people who are sexually attracted to the opposite sex find feet sexy because of their delicate appearance. These also happen to be the people who would most likely want to buy them. This way you can make some money off somebody else's fetish! You can also read our full guide on how to make money selling feet pics.

17. Create Motivational Videos

People love to watch motivational videos. They get inspired and it helps them stay focused on their goals. Create videos showing your life's journey/interests. Everyone has a story, whether you are working toward your fitness goal or learning how to model; share your journey with people who can connect with what you're doing.

18. Give Modeling Tips

People who want to become models and can't seem to figure out how to take good modeling pictures might be looking for tips on how to take the best shots. There are many different types of poses, angles, and expressions that you might want to use when taking modeling pictures.

Some of these ideas include:

Wearing clothes in high contrast colors so that your body doesn't blend in too much with the background.
Posing in a way that creates an hourglass shape by arching your back with your hips pushed forward and down and using your hand or elbow to prop up your chin.
Smiling or showing emotion with striking eyes and a relaxed mouth.
Keeping the pose formal and maintaining a steady gaze into the camera lens instead.

19. Tell Stories

Stories are short clips that tell a story. Examples include stories about your day at school, funny moments during a game, or anything else that happened over the course of 24 hours. When using stories, think about whether or not you want to add any text to accompany the clip. Adding captions helps increase engagement since users often read stories aloud to themselves.

20. Make a Vlog Series

Vlogs are basically videos that contain commentary. Think of vlogs as being like YouTube channels, except that they usually focus on a single topic rather than covering multiple topics. As far as content ideas go, vlogs are pretty easy to come up with. Just pick a subject that interests you and record yourself discussing it. Then upload to Onlyfans.

21. Live Streams

Live streams are becoming increasingly common and there are plenty of opportunities to stream yourself. If you don't make adult content you could also try doing things such as cooking, playing games, reading books, watching movies, singing karaoke, dancing, talking to friends, etc. These kinds of activities are perfect for sharing on OnlyFans because they allow viewers to interact directly with you while you're performing these tasks and get to know you better.

22. Interviews with Other Creators

Interviews are yet another type of content idea you might want to explore. They work well because they give fans insight into the life of someone famous. For example, you could interview a celebrity Onlyfans actor/actress about his or her experience working on the platform.

23. Q&A Sessions

Q & A sessions are similar to interviews, except instead of asking questions, you answer them. Fans want to learn more about you so this can be a great means of connecting with them. Some examples of possible questions include "What was your first job?" or "How did you decide to get into making Onlyfans content?"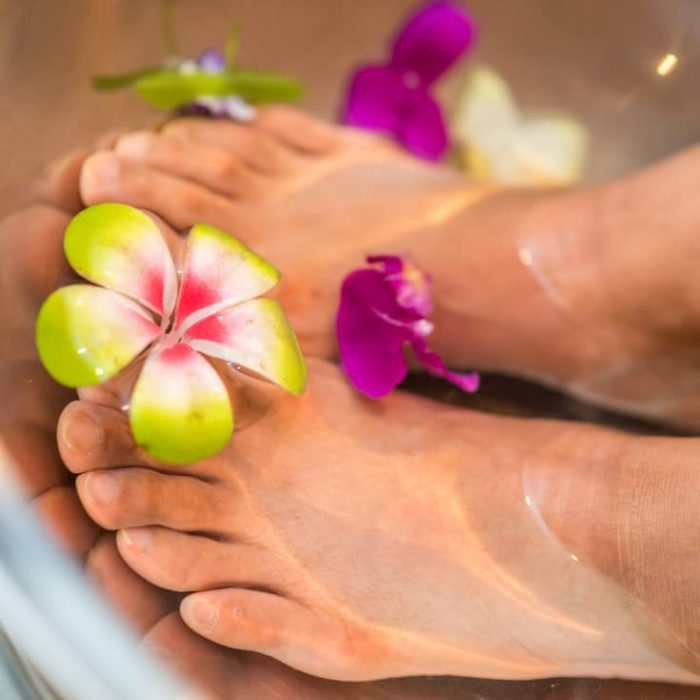 What Kind of Onlyfans Content is the Best?
Knowing what to post comes down to how well you understand your audience and what most fans engage with. If they want behind the scenes, give it to them! Make sure their expectations are met every time so that they will become loyal followers and not just one-time monthly subscribers.
Get creative! Try different kinds of content (text posts, videos, etc) to see what your fans like best – once you find out exactly what works well for them it'll be easier than ever to engage with new followers who love that type of material too. They say variety is the spice of life so mix things up a bit to keep your audience interested.
And last but not least: Make sure your content matches your Onlyfans username if it is something specific. For example, if your name is "Hottubcandy" and you never do any photoshoots or videos from a hot tub then potential followers might find it misleading.