Let's find out how to access your YouTube comment history and how to edit or delete particular comments.
How to View YouTube Comments on Mobile
Maybe you suddenly regret leaving a terrible comment on a YouTube video during a heated discussion, or perhaps you finally thought of the perfect reply and want to add it to your comment during said fight.
Perhaps you can't recall what you said on YouTube regardless of context, or you're so proud of your past YouTube comments that you want to discover it and share it with others.
Previously, you had to use a browser to check and manage your YouTube comment history, but you can now do so immediately from the YouTube app! Yes, YouTube launches the app's built-in Chrome browser during the process, but you're still using the app.
STEP 1

Launch the YouTube app on your Android device.

step 2

In the top-right corner of the screen, click on your "profile" image.

step 3

Choose "Settings."

step 4

Select "History & privacy."

step 5

Select "Manage all activity" from the expanded list.

step 6

Tap the "hamburger menu icon" (three horizontal lines) in the top-left part.

step 7

Select "Other Google activity."

step 8

Keep navigating down the page until you reach the "Comments on YouTube" section. Select "View Comments."

step 9

Scroll through your comments on the newly launched "Your YouTube Comments" tab to pick the one you want.

step 10

Tap the "three vertical dots" on the upper right-hand side to remove a comment. Then select "Delete."
As you can see from the preceding steps, this technique is time-consuming, but it works! You may now edit or delete old YouTube comments on your android device.
How to View YouTube Comments on Desktop
It makes no difference which operating system you choose to manage your YouTube comment history on a PC. Because updates are made using any browser, the procedure is the same whether you use Windows, macOS, Linux, or another operating system. To view or edit comments on YouTube, follow these steps:
step 1

Open your preferred browser, navigate YouTube, and sign in to your Google/YouTube account.

step 2

Click the "hamburger icon" (three horizontal, parallel lines) in the top-left corner of the YouTube homepage. A dropdown menu displays, displaying the day's explore tab, your subscriptions, and your settings.

step 3

Select "History" from the dropdown menu.

step 4

Click "Comments" on the right side under the "Manage All History" section.

step 5

All comments are displayed in chronological order. Your most recent comments are shown first. To remove a remark, click the "X" in the upper right corner of the listing.
How to Protect Your Past Comments
If you don't want anybody else to see the comments you've made on other videos, you may add a degree of protection.
step 1

Click "Manage My Activity Verification" on the YouTube comments history page.

step 2

Select "Require extra verification" and click "Save."
This will log you out and prompt you to enter your Google password again.
Moving forward, anybody attempting to see your previous YouTube comments will be required to authenticate their identity using your Channel's account password before being granted access.
How to Edit Your YouTube Comments
It's simple to edit a comment you've left if you find a typo or need to clarify something.
step 1

Continue through the processes outlined above until you reach the "Your YouTube Comment" page.

step 2

To access the video's comments section, click the "Commented on" link.

step 3

Your comment is highlighted at the top of the page under the caption "Highlighted comment." Tap the "vertical ellipsis" (three vertical dots) to access the choices.

step 4

Then click "Edit." Enter the changes or corrections, then press "Enter/Return" to save the changes.
Disadvantages of Using YouTube's Comment Review Tool
This feature for seeing previous comments appears to be very useful on the surface. It does just what it says, allowing you to edit or delete comments in the most basic sense. But here's the catch: you won't be able to execute any of this with ease or speed.
The tool lacks:
Filters and search parameters that help you narrow down your results. You can only scroll through the comments in chronological order until the website dynamically loads, which takes an eternity.

An archive of all comments. This tool appears to collect comments posted from a YouTube watch page rather than all the comments we responded to within the YouTube Studio.
It won't be easy or efficient to go through years of comments to identify the embarrassing ones. This is the only option until YouTube comes up with a better way to see your comments.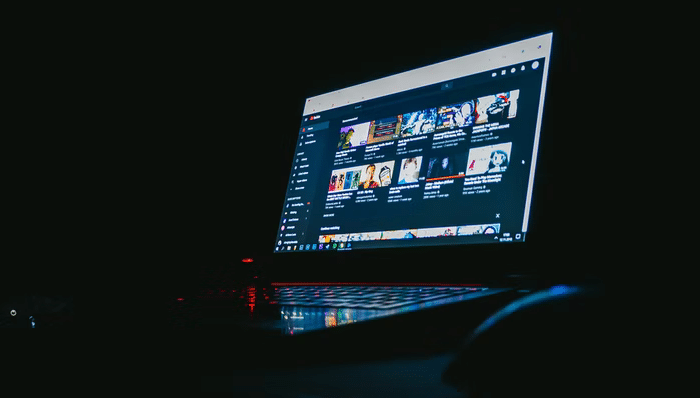 Reasons to View YouTube Comment History
If you watch many YouTube videos, you've probably left hundreds, if not thousands, of comments on different channels. You may want to:
Remove any comments you believe are no longer relevant in light of current events.
Delete comments that you think are inappropriate, rude, or inconsiderate to other users.
Correct any mistakes in your comments.
Add new, more relevant information to a remark.
Retrieve comments so you may share them with those who aren't on YouTube.
In any case, it's simple to locate your comments and modify or delete them as needed.