With so many businesses striving for the same customer base, how can you beat the competition? Is it possible to use the platform to run native advertising campaigns? Or to track the campaign's performance using it? Is it helpful in managing the influencers' content? And, finally, what are the critical parameters to measure return on investment? Reaching out through influencers can be an effective strategy if it's handled correctly. In this blog, we will highlight the top influencer marketing platforms that can make your influencer marketing campaigns successful.
What to Look for in an Influencer Marketing Platform
Influencer marketing can be time-consuming and repetitive. Thus, you need to employ an influencer marketing platform that will help streamline your process. You should look at the following in an Instagram influencer marketing platform as well as with other social media platforms:
• Tracking results through analytics
• Having features like collaboration tools, influencer contact management, and a scheduling calendar.
• There should be easy and in-depth tracking of the financials. This will reduce manual work on your end, making it more beneficial for you.
An Instagram influencer marketing platform or other social media platform can also provide you with relevant influencers to make a successful influencer campaign happen. The influencer platform is designed to assist small and big brands with their campaign management. The online platform would help you find suitable influencers who will work with social media channels for your campaign, provide content creation and digital marketing services.
How To Select and Rate These Platforms?
There are several influencer marketing platforms out there, and you would want to pick the one that will offer the best service for your influencer marketing process and influencer outreach. With so many choices, finding the right influencer marketing platform can be challenging. Here's how you rank them:
Track record

Check the success rate of the influencer marketing agency in running a campaign. If the influencer marketing platforms have lots of success stories, it's a good sign that you should consider them too. Check what kind of social media marketing campaigns they have been running and if they have the relevant influencers for your campaign.

Influence

The influence of the influencer marketing platforms can be measured by how many big names use them for their influencer marketing campaigns. How many brands are using the influencer platform, and for how long? This can determine if they are the right marketing platforms for you.

Ease of use

This feature is very important. The best influencer marketing platforms should be easy to use. With features that can help you seamlessly scale your campaigns, it would be wise to consider these influencer marketing platforms over others.

Interaction

The influencer marketing platforms should allow you to interact efficiently with potential influencers. The best way to find out is by asking for a trial period.
Keep this in mind when choosing an influencer marketing platform. It's great to be effective, but it's also important to be efficient. If the social media sites can provide you with both of these, you should try it out. And it'll help you run your influencer marketing campaigns and broaden your influencer network as well.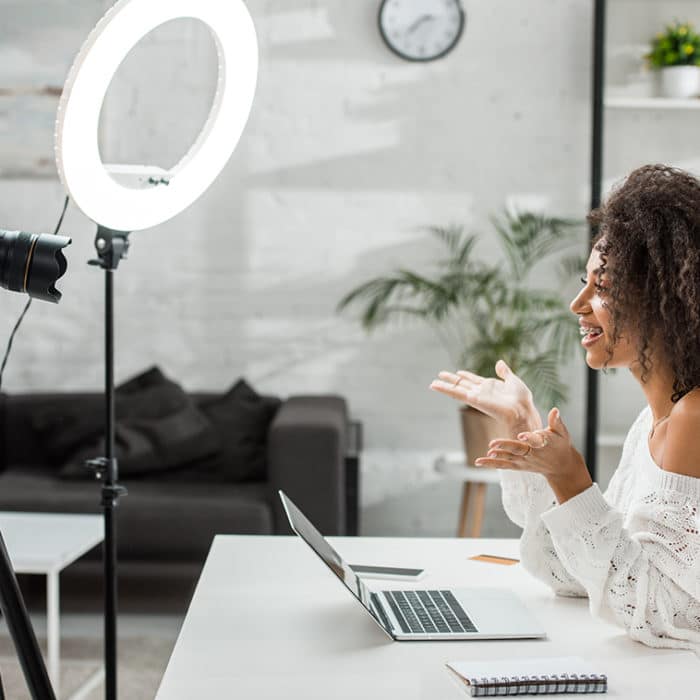 Best Influencer Marketing Platforms in 2022
Now that we can see how useful these platforms often are, let's take a look at my top 21 picks for you. I'll show you what is unique about each platform, which networks they cover, how many influencers they have, and what it costs to use them (note that most do not list prices on their website so only those that do are noted below). With this information, it should be easier to pick the perfect one for your brand or agency.
Now that you know what you should look for in an influencer marketing platform, let's take a look at the most influencer marketing platforms to consider for this year 2022: