The rise of social media platforms and powerhouse social networking sites opened a new era of business marketing. It paved the way for even ordinary people becoming extraordinarily influential through social media presence.
This post will cover the best platforms to run your influencer campaigns and teach you what to look for in picking the best tool for your needs.
What an Influencer Marketing Agency Does
The genius innovation of influencer marketing platforms utilizing the maximum potential of social media influencers' reach and engagement metrics. Tapping into the influencers' following network creates substantial opportunities for marketing brands to up their scale and reach more people by employing a one-to-many marketing strategy.
This approach is proven to render bigger returns on investment and higher quality impressions for each influencer marketing campaign.
Influencer Marketing key features work in many ways, including but not limited to:
Content Amplification and Reviews
Influencer Search and Discovery
Content Library
Campaign Management and Reporting
White Label Reporting
Influencer and Audience Analysis
Fake Follower-Fraud Detection
Social Listening
E-commerce Tools
Automated Influencer Recruitment
Competitor Research
Seamless Payment Processing
Influencer Marketplaces
Influencer Relationship Management
Team Collaboration Tools
The following are top influencer marketing platforms partner of different kinds of businesses that are ranked in no particular order: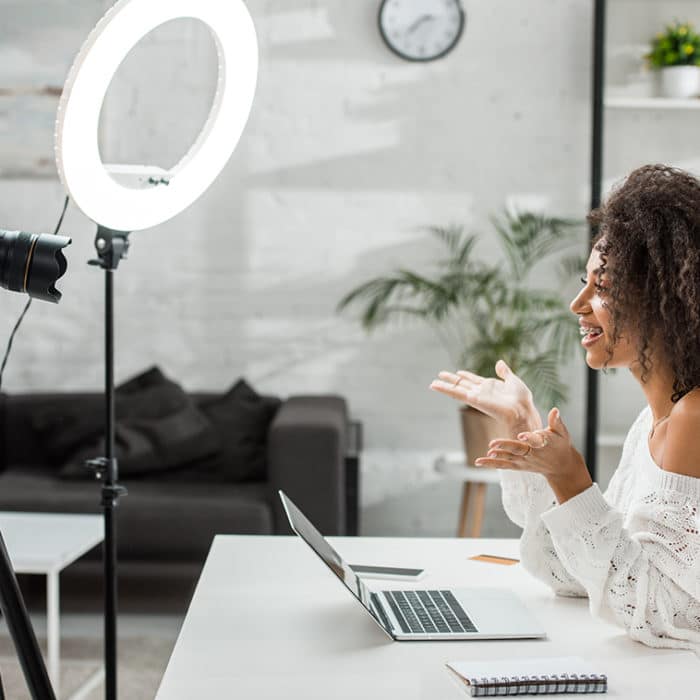 Best Influencer Marketing Platforms in [current_date format='Y']
The following are top influencer marketing platforms partner of different kinds of businesses that are ranked in no particular order:
What to Look for in an Influencer Marketing Platform
Viral videos and content spread like wildfire all across the internet daily. Every day is a new day to encounter new content materials and out-of-the-box ideas that people would come flocking into. For marketing brands and start-up companies, finding the right influencer for specific marketing needs should be precise and on-point so that resources are not wasted.
It's also very important that ROI results are well-projected and followed through. Taking your company to further heights by tapping into influencers and their ever-growing network of followers is a good, effective, and proven marketing solution.
If you're new to brand marketing, here are some points you need to take note of when finding the right influencer marketing platforms to subscribe into:
High-Quality Influencer Marketing Campaigns

Influencer marketing campaigns may vary depending on your marketing needs. Say you're a clothing brand that wants to market a new clothing line of gowns. You wouldn't want a sports media influencer to do the job for you.

It is essential that influencer marketing platforms can guarantee you with right influencers that match the campaign you plan to do. Additionally, compare campaign management tools that better suit your marketing preferences. Does their quality match the kind of quality your brand can offer?

Trusted Service with High Ratings

Always go with trusted sites only. Other influencer marketing platforms offer you too-good-to-be-true promises but give you disappointing results. It is also a good idea to read through rating reviews and testimonials from their previous clients to grasp the kind of partnership they could offer you.

An influencer marketing platform with a proven social media strategy is a good starting point. Are their previous clients satisfied with their services?

Good Return on Investment

Platforms implementing a proven and effective influencer marketing strategy that yields very high, if not 100%, of the projected ROI (Return on Investment), should be an excellent choice. It is also essential that the platform precisely understands your marketing needs to develop a suitable campaign that embodies your ideals and eventually results in good ROIs. Ask yourself: do their employed strategies generate big profits?

Credibility and Reliability

With this kind of business, integrity is always a determining factor. How an influencer marketing platform caters to your marketing needs and helps connect you with relevant influencers that suit your projected campaign is a good indicator of being reliable and trustworthy.

Credibility is also a significant factor for more partnerships in the future. Do they have long-term partnerships with other well-known brands? Can they make startup companies double their exposure in the market effectively?

Sustainability and Maintenance

When using an influencer marketing approach, massive exposure will kick off, and your product sales topping off the charts, as a direct result, is expected. But how can this momentum last longer?

This is exactly why subscription plans matter; you would want to sustain the momentum your brand is getting. With the current subscription you're paying for, will you be able to keep that momentum going and stay afloat? Or is it a one-time-big-time kind of thing and nothing more?
Best Influencer Marketing Platforms in [current_date format='Y']
Out of many top-performing and high-end influencer marketing platforms, there will always be winners who rise above the others. Most influencer marketing platforms offer the same thing but differ in campaign strategies and filter-and-search algorithms–which, in turn, also leads to different results.
The crown jewels of the influencer-marketing industry and this year's winners of the recent Influencer Marketing Awards celebration (held on June 2022) are the following:
Captiv8 (Gold)
GRIN (silver)
Influencity (Bronze)
Tips for New Influencer Content Creators
Are you a newly bred influencer wanting more exposure and big-time land contracts (and partnerships) with well-known, if not world-class, brands? Here are some tips for you to widen your reach and eventually get the awesome partnerships you've been dreaming about:
Target Audience Demographics

Audience analysis is critical in determining how you want to use your influence. Always remember how big of an influence you create, equal to the possible market you're selling into. You must set your target audience in terms of age, gender, geographic location, social standards, and cultural backgrounds–and focus on them.

If you want to do this for a long time and make a career out of it, aiming for specific goals yields better results than randomly creating content without adequately thinking about who will be watching and listening to it.

Target Influencers

An established fact is that you're not the only influencer out there. Some have been in the industry for decades, others are in their prime, and you are still on your way to stardom.

You can find influencers with a stable following and try to collaborate with them. Some people call it fame-chasing, but it's simply wise-strategizing. Influencer partnerships and collaborations are proven effective strategies to raise both parties' influence and scope.

Look for a particular influencer that matches your vibe and try to establish a connection. One effective way of doing that is by joining influencer marketing platforms' influencer collectives and browsing through influencer profiles to make your search easier and more productive.

Join Major Social Media Networks

Social media marketing is this age's most powerful marketing tool because social networks have become a part of people's everyday lives. The use of giant social networking sites like Facebook, Twitter, Instagram, YouTube, TikTok, Snapchat, Kumu, Vine, Reddit, Pinterest, and many more have become a worldwide norm.

By tapping into these social networks, you open yourself to broader coverage of scopes and limitless possibilities to grow your influence using social media analytics.

Find the Right Influencer Agencies

There are countless influencer marketing platforms and agencies just waiting for people like you to join their influencer programs and collectives. What's great about connecting yourself with these marketing platforms is getting a higher percentage of being noticed by brands looking for specific niche influencers for their campaigns–because you might be the right person they are looking for.

The influencer marketing process may not be easy to get used to. Still, if you have the right attitude and dedication, it will only be a matter of time before you land big contracts and major influencer marketing campaigns.

Marketing Campaign Management

Social media marketing at its finest renders great benefits to both influencer and marketing brands. The brand may be getting more products sales because people who follow a certain influencer would want to start using the brand being featured in their page or content; at the same time, the influencer may also be getting new followers because of people who've already been using a certain brand for a long time and would start to grow interested on the influencer advertising them.

Get the right balance between managing a marketing campaign and making it a successful influencer marketing venture. You will likely get a long-term contract or land more campaign collaborations with that particular brand.

Influencer Analytics

Just like how social media analytics work for you, influencer analysis, on the other hand, enables brand marketers to monitor your reach and keep track of your influencer score and rating.

They would be able to see the rise and fall of your reach metrics and decide whether or not to collaborate with you (for first-time and future engagements) or move on to the next influencer on the list. The higher your impressions and reach, the more contracts and collaborations you land.

Relationship Management

Considering you're still on your way to making it big in the influencer-marketing industry and influencer marketplaces, you would be among micro-influencers at this point.

To climb to the top, you must establish a good relationship with the platforms you're being listed on and the few minor brands you will work with.

Good brand-influencer relationship management helps you stay afloat and continue to land more projects and bigger campaigns in the future.