Instagram influencers have taken earning money off their social media accounts as an art form. While they don't all approach it in the right way, several have earned thousands of dollars per month just by posting to their Instagram page.
It will take some time to build up your personal brand to the point where you can make money on Instagram, but if you have a clear idea of how you will want to monetize it, you can write out your Instagram bio and upload posts that will lead your account in the right direction.
You don't necessarily need a business account or millions of Instagram followers to earn through your Instagram stories and posts. This article will teach you how to make money on Instagram through a variety of methods.
How to Monetize Your Instagram Account
There are a few different ways you can make money on Instagram. While most aren't done directly on the platform, you can either funnel your follower count to other social media accounts or earn through sponsored posts.
This article focuses on how you can earn through branded content on your Instagram account.
1. Use Your Instagram as a Funnel
While Instagram doesn't have any inbuilt ways to earn money through their platform, you can use your Instagram as a funnel to another social platform that does. Here are a few popular platforms that influencers use to earn an income directly from their fans:
YouTube

Instagram and YouTube work hand and hand in many industries, including fashion, beauty, pets, art, and anything else that needs visual appeal. Whether you are selling physical products and need reviews or you are teaching people tips on how to lose weight, linking your accounts could help you generate revenue. There are several ways to make money on YouTube including advertising revenue and working in affiliate networks.

Twitch

You can live-stream on Twitch, YouTube, or Facebook. Viewers can donate to you or subscribe to your channel as you build a following. While Instagram marketing isn't always a good fit for Twitch, those who are building a personal brand alongside their passion for gaming will be able to get a little more traction.

OnlyFans

While this platform has a reputation for hosting adult content, you can earn money on OnlyFans in any niche. Some influencers use it for fitness training or sharing information about cooking or baking.

Patreon

Many influencers use Patreon for crowdfunding purposes. Viewers can pay a monthly fee to support you. You can also set up special perks for your Patreon members to entice them to join.
Building several social accounts together is a good strategy for the future. The more of an impact you have online, the more opportunities for the income you will generate over time.
2. Build an Online Business
Once you have a large following, you could have a big customer base if you launch a business online. Typically, a business within your content's niche will do the best for you. Fortunately, there are products or consulting business plans for almost any niche.
When you have created your business, you can use your Instagram account to promote it. You should be careful to not overly-promote to your fans or you start to lose engagement on your posts overall. Instead, try to only publish one promotional image or story for every 5-6 non-promotional posts.
You should also ensure that your product or service is high-quality. When it comes to building businesses alongside online communities, it is very easy for a disgruntled customer to alert the rest of your followers. Though you probably won't get full star ratings with everyone, keeping the majority of your fans happy will help your business grow over time.
Should You Open an Instagram Shop?
If you have an Instagram business account you can make money on Instagram by opening a shop on your account. You will be able to upload images of products that people can purchase straight from the app through its checkout feature.
While this feature isn't available in every niche (and isn't a good fit for all of them), opening an Instagram shop could help bring new revenue to your business. You may even grow your follower count as other Instagram accounts come across your Instagram shop.
3. Get Sponsored By Other Brands
One of the most common ways that Instagram users earn money is to get sponsored as an influencer. Many advertisers have discovered that one of the best ways to promote their products to a target audience is to use influencers within the same niche. People are more likely to respond positively to a sponsored post than they are to a random ad they see while scrolling through their feed.
Most brands prefer to work with influencers that have at least 5,000 followers. You can find some to work with you when you have 1,000, especially if you can prove that you have a lot of engagement and high-quality content. The amount you earn is typically determined by the number of followers you have and will vary from niche to niche.
When working with brands, it is a good idea to only work with passionate ones whose values align with those of your followers. You want to keep your fan base happy and willing to support you down the line when you can earn from better brand deals.
4. Become an Affiliate Marketer
Another way you can work with brands you enjoy is through affiliate marketing. You don't necessarily have to have an official partnership with the brand in order to earn through this process. Instead, you just need to sign up for their affiliate marketing program.
The way affiliate marketing works is that the company will give you a unique affiliate link that you can use on Instagram. If your followers make purchases of products or services from a company by accessing them through your link, you will earn a percentage of the sale.
The amount you can earn through affiliate marketing depends on the product, the commission percentage, and the size and engagement of your following. If the company gives you promo codes, you will likely be able to earn a little bit more.
5. Sell Your Images or Merch
Instagram can be a great funnel into selling your photography. Many online companies and bloggers look for unique content that they can post on their websites or their own feed. Since you have proven you can attract followers with your images, other brands may want to capitalize on your skill.
Several sites online will allow you to market, sell, or lease your images for you. These include Twenty20, Foap, and 500px. When users purchase your images, you will get a cut of the sale, allowing you to earn passive income over time.
You can also create your own branded merch using online platforms. You can set up products to be made and as your fans purchase them, the platform will create the product, then process the sale. Most influencers don't need to worry about ordering a set amount of products to resell anymore. Everything can be done on a one-on-one basis.
Some of the best merch platforms online include the following places:
Printful

You can create custom products with Printful that you can sell online. Printful ships over 1 million items per month. They are willing to do both print-on-demand and custom orders, allowing you to grow your branded business in the way you prefer.

Merchlabs

When using Merchlabs, you can become featured as one of their brands on their site. At that point, you can customize different products that they will features on their site, not only helping you drive some sales but bringing awareness to your personality as well.

Icon Printing

With Icon, you can create customized products from hundreds of high-quality options. Each product comes with high-quality printing or embroidery (of which there are several options) and you will typically see a turn-around time of fewer than 10 days. Product types include hoodies, bags, t-shirts, hats, and other accessories.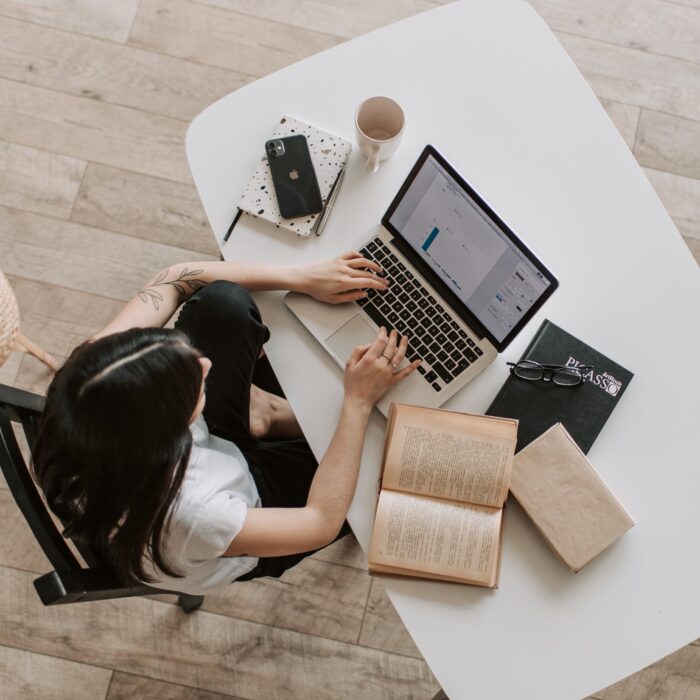 Earn Money Streaming on Instagram Live
Many users have learned to make money on Instagram through live streaming. Depending on the niche, content creators can potentially earn money through IGTV ads as well as live badges.
In addition to these monetization methods, the platform has teased additional ways you may eventually be able to earn money with your Instagram account. These include PPV (or gated) content, subscriptions for select Instagram users, and different options for selling merch. They may even introduce NFTs eventually.
What Are Live Badges on Instagram?
Live badges are little perks for your viewers during one of your live streams on Instagram. While streaming, other Instagram users will be able to donate directly to you. At that point, they will receive a badge next to their name. They will also be able to have their questions and comments highlighted during the stream.
There are three levels of badges:
One heart badges – $.99 USD
Two heart badges – $.1.99 USD
Three heart badges – $4.99
Viewers are able to purchase multiple badges throughout the stream if they choose (up to $250 worth), allowing them to support you financially.
At the time of this writing, the Instagram app doesn't take any of the revenue of the badges, allowing creators to pocket all the money on Instagram they received in this way.
Look Into Instagram Marketing Services
If you are trying to grow a business account on Instagram, you may find it difficult to get Instagram followers fast or get people to follow your website link. Fortunately, there are social media marketing services available to you if you have the budget for it.
Not only can these social media marketing services grow your accounts, but they can generate content that will help get people excited about your brand and services.
Here are three of the top Instagram marketing services you can currently find online:
1. Viral Nation

Viral Nation is one of the top Influencer agencies that will work with you to create strong campaigns that will generate a lot of ROI for your brand. Whether you are trying to sell products online or you simply want to create awareness for your services, Viral Nation can help you create content that will stand out and help you make money on Instagram.

2. Disruptive Advertising

After learning about your business model, how many followers you have, and how you want to make money on Instagram, Disruptive Advertising will work alongside you to help you meet your goals. The platform has experience working with many different industries and they may be able to assist you as well.

3. Fanbytes

It is no secret that Instagram stories and posts can help you grow your business in one way or the other. Fanbytes works alongside you to find solutions on how you can reach a generation that consumes a lot of social media. Whether you set up Instagram ads or you focus on working through affiliate programs, Fanbytes help you with your ROI.
How Much Money You Can Earn From Your Instagram Account
While there are lists that talk about how much Kim Kardashian, Dwayne Johnson, and Cristiano Ronaldo earn off of a single Instagram post, they will always earn more money online than the average influencer on Instagram.
That being said, depending on how many Instagram followers you have, your niche, and your overall influence, you will likely earn something similar to the following:
Nano-Influencers

If you have between 1,000 – 5,000 followers, you are considered a non-influencer on Instagram. You will likely be able to earn between $10-100 for well-done Instagram posts that have all the relevant hashtags necessary for that brand. You may be able to charge a little bit more if you create a video.

Micro-Influencers

Micro-influencers typically have between 10,000 – 100,000 followers on their Instagram accounts. They can typically charge between $100-$500 for a post depending on the niche and their total influence, not only on Instagram but also on other social media platforms. You may be able to earn a little more through this form of Instagram advertising if you make a video.

Macro-Influencers

Once you have more than 100,000 followers on Instagram, you are considered a macro-influencer. At this point, you will likely be able to work with the brand ambassador of your choice. Depending on your brand and other social media channels, you can also charge between $5,000 and $10,000 for your Instagram content (more if it is a video).

Mega/Celebrity Influencers

When it comes to celebrity influencers, the sky is the limit. As long as a brand is willing to pay you, you can likely ask for anything. That being said, most of us will never reach this status. Mega-Influencers can typically ask for at least $10,000 per post.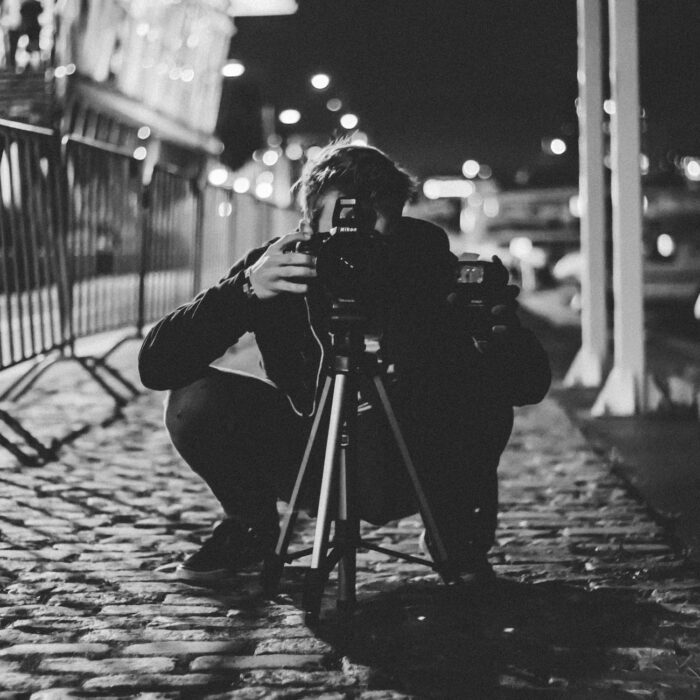 Influencer Marketing Tips
To make money on Instagram as an influencer, you will need to either work with brands or provide a service that people are willing to purchase. Here are a few tips that will help you keep on track:
1. Continually Release Great Content

Instagram influencers are dependent on their follower count and engagement in order to get asked to do a sponsored post. While you don't need to have a million followers in order to make money on Instagram, you will need to show you have engaged followers who interact with your Instagram posts.

The best way to generate engagement is to consistently post great Instagram stories and posts that people want to interact with. If you get into the habit of responding to their comments and giving them what you want, making money on the platform will become easier.

2. Provide Customer Service/Listen to Fan Feedback

Once you start to make money on Instagram, you will need to be aware of potential issues your followers may encounter. Whether they object to products in the sponsored posts you put up on your account, or they have issues with the dropshipping business model you have chosen, you will need to determine how you will meet your followers' needs.

While you won't have much to do with the actual products of sponsored posts, if you promote too many things that your followers have issues with, you will likely lose your influence, and eventually, you won't be able to land deals anymore.

3. Authentically Choose What to Promote

If you promote sub-par products, you will lose a lot of trust with your Instagram followers. Those who understand influencer marketing know that you need to have a good relationship with your community in order to get them to purchase through an affiliate program or react positively to sponsored posts.

Choose to work with products you are truly passionate about and would actually use. This will maintain your relationship with your followers and likely earn you sponsored posts with bigger brands in the future.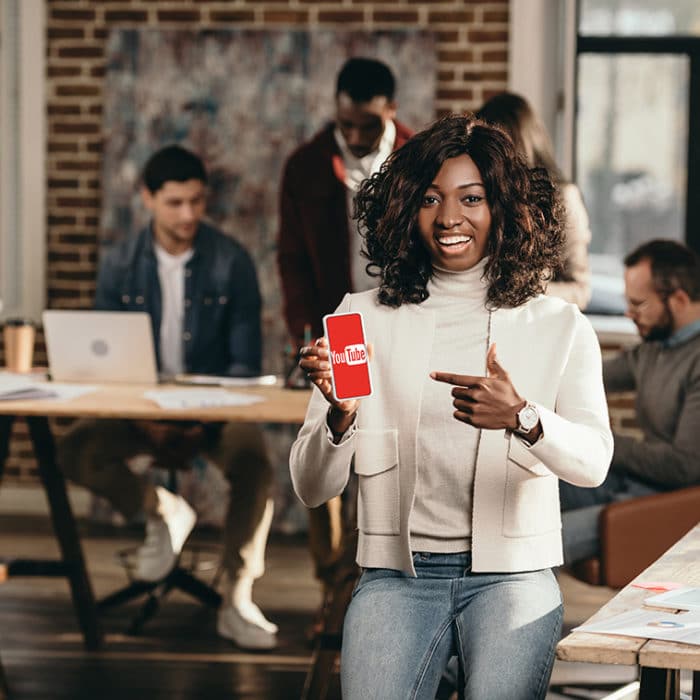 Frequently Asked Questions
How Many Followers Do You Need to Make Money On Instagram?
You can typically start earning a little bit of money once you have at least 1,000 followers on Instagram. That being said, most big brands will look for more followers when checking your Instagram profile. Small business owners likely won't want to pay much as they have tighter budgets, but if you have a strong, loyal community, they may pay you to publish sponsored posts. Be respectful when reaching out to anyone.
What is the Most Important Aspect of Instagram Marketing?
When trying to gauge the value of your Instagram stories and posts, you need to look at your overall influence. If you have a lot of natural engagement, you will likely be able to charge a little bit more for each post. You don't need a million followers in order to make money. Continually create visual content to increase engagement.
Can You Make A Lot of Money On Instagram?
While most people won't make money on Instagram, you can use the platform to sell physical products, promote affiliate links, and link to your own custom domain. That being said, some influencers can make a livable wage on the platform with a lot of hard work and strong marketing skills.
Can You Earn Money Directly From Instagram?
Most of the time, you will make money on Instagram through other marketing channels, but you can earn directly through the platform when you go live. The company is also exploring other ways you can potentially earn on Instagram in the future.
What Brands Budget For Sponsored Posts?
Several brands in nearly every niche set aside a budget for social media marketing. You can either look for lists of sponsors or reach out to the brand ambassador of your favorite companies to see what it takes to work with them.