How to Write Your Instagram Bio
To write an appealing Instagram bio, you should consider the following things about your brand:
Identity

Your brand identity is the visual elements that sets your brand apart from other brands.

Mission

Your brand's mission is what drives your brand to fulfill your goals and objectives.

Target Audience

Your target audience is the group or groups of people you think your brand and mission would most effectively reach and bring in as followers.

Personality

Giving your brand a personality provides it with humanlike characteristics that can better connect with your followers.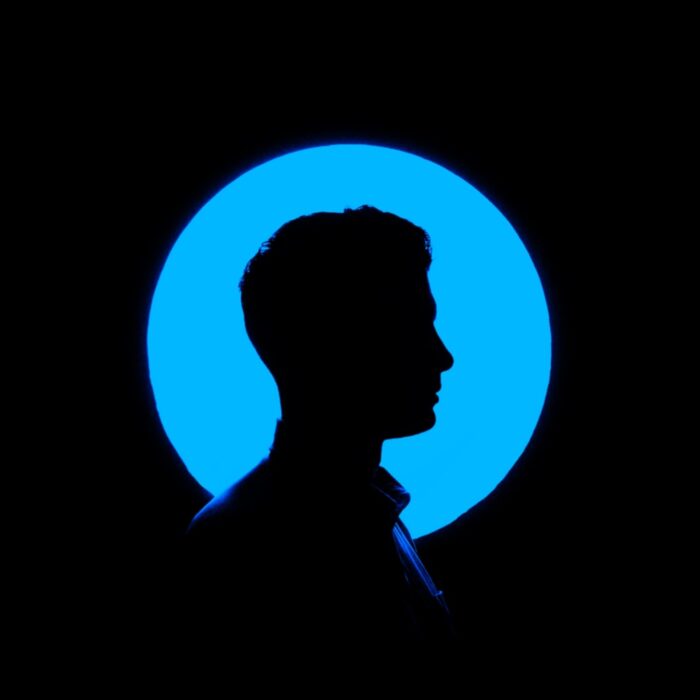 What is Your Brand Identity?
First impressions can make or break your Instagram following. The content you put up front on your bio page is one of the most important aspects of your account. You need to make sure you build an appealing and effective brand identity.
So what is your brand identity and how do you make an effective one? Your brand identity is the visual elements of your Instagram account that distinguishes your brand as separate from other brands. Giving your Instagram account a brand identity is the quickest, easiest, and most effective way to attract your desired audience. Thankfully, Instagram has a lot of tools you can use to easily create your brand identity.
To help figure out your brand identity, ask yourself these questions about your business and/or your niche:
Mission

What is my mission?

Audience

Who is my ideal audience?

Personality

What do I want my brand's personality to be?

Drive

What drives me, my business, and/or my niche?

Purpose

What do I want to accomplish?
Answering all these questions are important to create the best and most effective brand identity for your account and business.
What is Your Brands Mission?
Your brand mission is what will help your followers understand what the purpose of your brand is. Including a brand mission statement in your bio that is simple and concise is the quickest and best way to help your viewers see what your brand is all about and what you're trying to accomplish.
When coming up with a mission statement, consider what your goals and objectives are, as well as, what you are trying to accomplish and achieve. Make sure these goals are realistic to your brand. Knowing what your goal and purpose is will help you figure out who your targeted audience should be. Putting your purpose and audience together in your mind, you can then start formulating a statement that communicates what you want to achieve appropriately to your followers. Here are some additional tips when coming up with your brand's mission statement:
Compare

Look at the mission statements of other brands who share your common interest and see what they wrote.

Simplicity

Make sure your statement is concise. You have very limited room in your bio with your mission statement just being one aspect, so it shouldn't be too lengthy.

Feedback

Get feedback from your colleagues, or if you're doing this on your own, from someone who you can trust who will be honest with you.
Make sure your brand's mission statement is authentic and realistic. Can you and your company really fulfill the statement you put forth to the public to their satisfaction?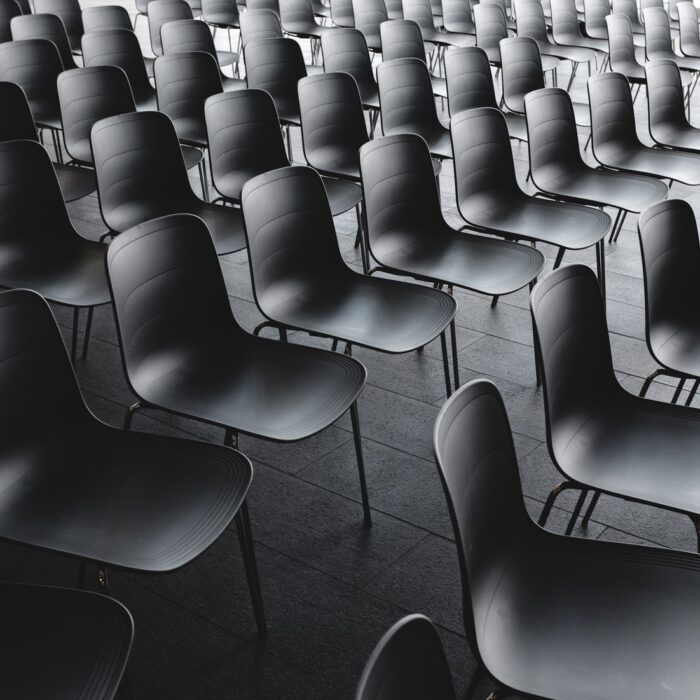 Who is Your Target Audience?
As you become more aware of what your goals and mission is for your brand, it gets easier to realize who your target audience should be. What age group, personalities, and/or types of people (homeowners, pet owners, farmers, religious groups, political groups, etc.) would be drawn to your brand and it's mission statement?
You really need to keep your audience in mind when filling out your bio. What appeals to them? What do they want to see? Why would they want to follow your Instagram account over others? Research other successful Instagram accounts with a similar audience and see if there are any similarities amongst them you can possibly integrate into your own.
Caring about your followers and putting forth what would appeal to them is a major factor to the success and influence your Instagram account could have.
What Is Your Brand's Personality?
Brand personality is providing your brand with humanlike characteristics in which your followers can relate to. Giving your brand a personality can not only make it easier to create your bio and come up with content for your Instagram, but it also helps connect with your audience in a more meaningful manner making them more likely to engage with you and your posts.
Once you've come up with your goals and ideal audience, you can then start forming a personality for your brand. As always, think about your audience and what they would find appealing. Here is a list of some personality options you could use for the direction your brand is going:
Inspirational

An inspirational personality focuses on being motivating.

Educational

Educational personalities tend to be helpful and informative.

Humorous

Humor is a popular personality. It can include jokes and/or careful sarcasm.

Serious

A serious personality is straightforward and doesn't beat around the bush.

Sincere

Sincerity is being very thoughtful and kind and always thinking of the needs of your audience.

Rugged

Rugged is great for sports and/or outdoorsy brands as it can be very athletic and tough.

Sophisticated

A sophisticated personality is very elegant in their speech and style.
Once you've settled on a personality for your brand, make sure it is reflected in your bio, captions, comments, and posts.
Ideal Instagram Bio Length
The length of your Instagram bio is only 150 characters so you will need to keep the different aspects of your bio short to fit it all in. If you don't have enough space, carefully consider and put forth the most important parts of your bio and think about what a glancing potential follower would like to see. Include some keywords in your bio if you can to draw in your targeted audience.
Also, keep in mind when using the search bar, all that is seen is your username, name field, and profile picture so make sure you utilize all three and try to make them memorable to draw people in.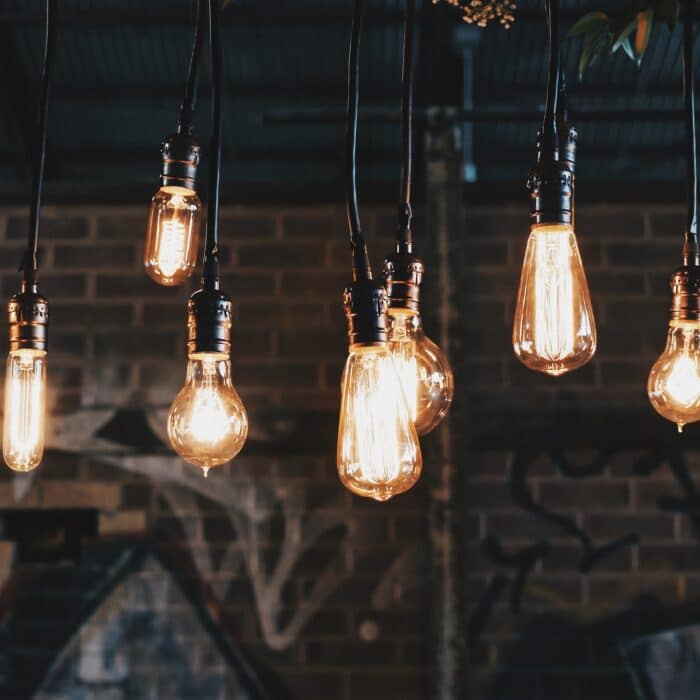 Now that you have all your information – your brand identity, mission, audience, and personality, you can go ahead and make an effective bio for your Instagram. There's a lot you can do to dress it up and make it attractive for your ideal audience.
Here are 10 tips to keep in mind while filling out your bio:
Profile Picture

Upload an appealing profile picture. This can be your logo, personal photo, or a representation of your brand. Make sure it's high quality without too much distraction in the background and no glare.

Username

Choose a creative username that represents you and/or your brand. Make sure it is consistent with any usernames you have on other platforms. You want your followers to be able to find you easily.

Name Field

Use your name field. Your name field is great to further explain who you are. If your username is your company name or perhaps a description of your mission, your name field can be used to tell others what your actual name or preferred name is, as well as any experience or PhDs, etc. you may have.

Simplicity

When making your bio, keep it short, simple, memorable, and easy to read. Put a little tidbit about who you are and/or your mission statement. Space it out a bit by either using new lines and/or emojis. Look at other successful Instagram profiles similar to yours and see what they did.

Keywords

Use keywords in your bio and/or name field if you can. This will help people find you when they are searching for accounts to follow in your particular business and/or niche.

Contact Information

Put your contact info in your bio so your followers can ask any questions they have or give you feedback.

Audience

I know I've mentioned this one several times before already, but it is so important: what would your ideal audience be looking for and be attracted to? Make sure your bio matches that.

Format

Dress it up with different colors and/or fonts. Fonts and colors can say a lot about your personality and who you are as a brand. For example, red, orange, and yellow are often thought of as warm colors; whereas blue, green, and magenta are often viewed of as cool. Fonts can be used to bring out your personality as fun, creative, practical, formal, etc.

Use Links

Make sure you put in a link to any other websites and/or platforms you may have.

Authenticity

Be authentic and bring out your personality in your bio to help your followers engage to you and your brand immediately.
Here is an example of a successful Instagram bio:
Derek included in his bio a catchy username, his name field, a little bit of info about himself, contact information, links to his cookbook and website if you're wanting more from him, as well as, emojis and spacing to break his bio up so its easy to read.