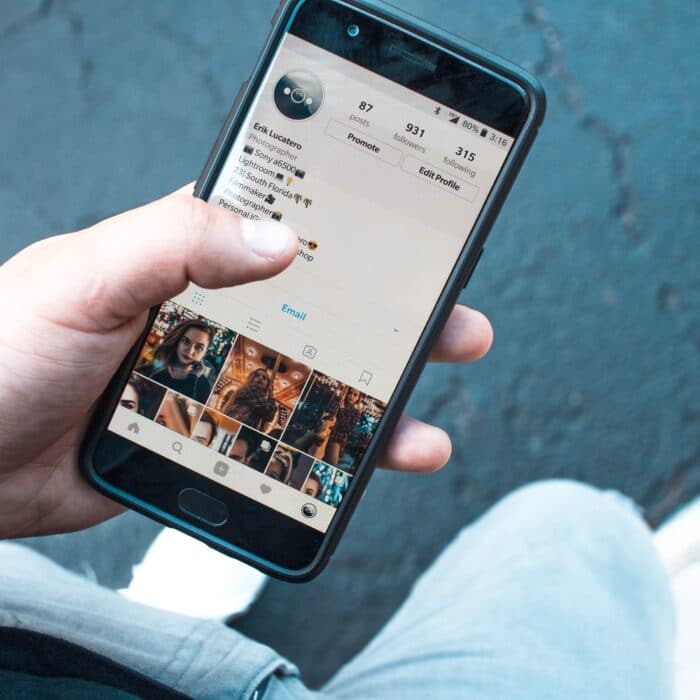 How to Write an Insta Bio
1. Hook Your Target Audience

The first step for Instagram success is choosing what is your niche. When you have a niche, it is easier to know who is your target audience and what type of content you'll be creating. It goes the same way when you're writing your bio.

The perfect Instagram bio should be designed to capture your target audience's attention.

Check these tips to learn how:

What is your profile about? Make sure people who read your bio knows what your profile is about. Nails, food, memes, travelling, fashion? State your content at some point across your bio!

Example: When you read Yolanda Gampp's bio, you can tell immediately that her Instagram profile is all about cakes and baking.

Why should we follow you? Using a brief self-description, tell your followers who you are and why you're worth following. Tell them what's special about you or your brand and don't be afraid of stating your accomplishments!

Example: In Marie Forleo's Insta account, a quote by Oprah gives her instant credibility in just a few words, while the "dance lover" and "CEO" descriptions tell you a bit more about who she is.

Make it funny: Unless you're a very serious brand or person, using humour is a very effective way of making your profile seem more friendly and approachable. You can tell something unexpected about yourself, make an exaggerated statement or tell a one-line pun to crack the ice.

Use emojis: Emojis are colorful, practical and they use less space than words – so they fit perfectly in your Instagram bio. You can use them as a replacement for your words or as bullet points to start your phrases. Additionally, you can use emojis pointing down to your link as a call to action.

In the Sugarpill Cosmetics Insta profile, emojis are used to emphasize the brand's features, while making the bio visually appealing and interesting.

Give hashtags a try: Hashtags are one of the cornerstones of Instagram and, apart from your posts and stories, you can also use them on your bio. You can use hashtags to provide your followers with a way to share their content with you and your community, creating an interactive hub around your profile.

The HelloFresh brand created the #HelloFreshPic hashtag for their customers to use when posting pictures of their products. That way, they create a sense of community while getting free advertisement by their followers. You can also see here an example of how they used the down-pointing finger emoji to call their audience to buy at their website.

2. Explain Your Brand

When writing down your bio, try including describing information about you. You can choose to include just words or adjectives (separated by emojis or vertical slashes) or a full sentence that summarize a few things about you. Here are a few questions that might help you create your bio – try answering them with single words or short sentences:

What do you do?
Where are you from?
What kind of things do you post about?
What are your main interests?

Examples:

3. Call to Action

The Instagram bio is the only place in your profile where you can add links (apart from the Swipe Up feature, if you're eligible), making it the ideal place to direct your followers to your products or content.

However, don't forget to tell people what you want them to do, and how to do it, whether it's watching your YouTube videos, following your other Instagram account or buying your products. Check these examples on how to do it:

Tip: If you have multiple links to share with people, you can create a Linktree account for free and list all of your websites under a single link.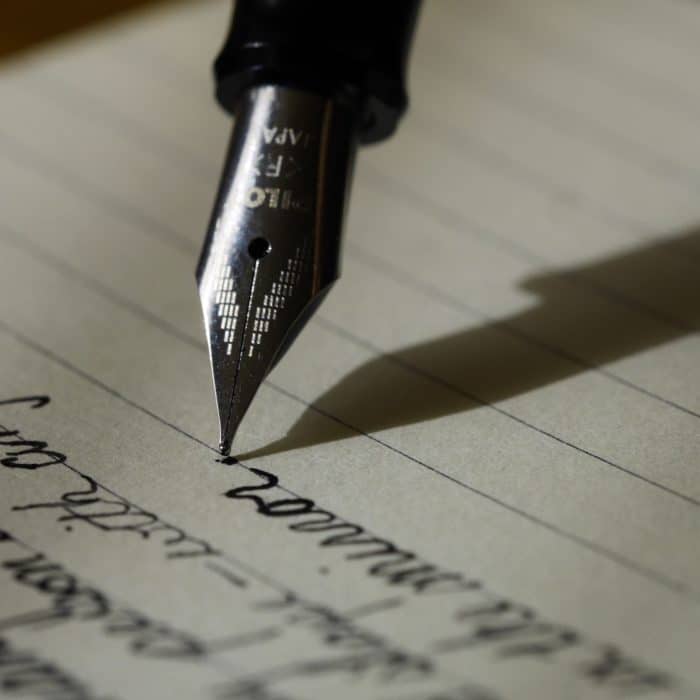 How Long Can Instagram Bios Be?
Instagram bios can be up to only 150 characters long, which means you have very limited space to get your point across to your followers. Luckily, a great bio does not require much space, and you should prioritize using strong adjectives, short phrases and relevant emojis when creating your bio!
Tips to Writing Your Instagram Bio
1. Visually Interesting

Avoid long sentences and crammed up phrases, use line breaks and spacing to make your bio easy to read. You can also use emojis as bullet points to make your topics pop!

2. Get Creative

Your bio is, ultimately, a product of your creativity. You can use different fonts, emojis and symbols to express yourself, and even include quotes from other people that you feel represented by.

3. Include Your Account Name

Your account name is personalizable and it goes right above your bio. Also, it is the part of your account that Instagram includes in search results (emojis included). Knowing that, make sure your Account name includes valuable information, like your name or a keyword related to your content.