The foot fetish is one of the most popular fetishes in the world. According to Healthline, one in four people has a foot fetish. With over 90,000 people a month googling "feet pics," there is no doubt the demand for feet pictures is higher than ever. As fetishes have become more spoken about and widely accepted, the market has boomed, with many creators making thousands of dollars per month without taking their clothes off or revealing their identities.
Key Reasons to Sell Foot Pics:
Selling feet pics on OnlyFans is a great way to make some extra money. Here are some reasons why:
It's a relatively easy way to make money. All you need is a camera and some good lighting, and you can start taking pictures of your feet.
There's a massive demand for feet pics on OnlyFans. There are plenty of people out there who are willing to pay for good-quality feet pics.
You can make a lot of money from selling feet pics on OnlyFans. If you can build up a large following, you can easily make several hundred dollars monthly as a new creator.
It's a great way to get started in the adult industry. If you're interested in making a career out of selling adult content, selling feet pics on OnlyFans is a great way to test the waters.
You can do it all from the comfort of your own home. You don't need to go out and meet clients or anything like that – you can simply take pictures of your feet and sell them online.
Made-to-order content can be sold for a substantial amount of money if you are willing to put in the time to make them. Onlyfans offer premium memberships that allow a customer to better connect with creators giving it an exclusive feel. The platform is also the better option for selling feet videos which, to the right audience, have the potential to sell for substantially more than basic foot photos.
As far as online businesses go, Onlyfans is a great side hustle. The easy-to-use payment system means creators can spend all their time making content and cash out earnings at any point.
This post will cover how to sell feet pics on Onlyfans, what types of feet images are appealing, and a few other tips so that you can start making money online.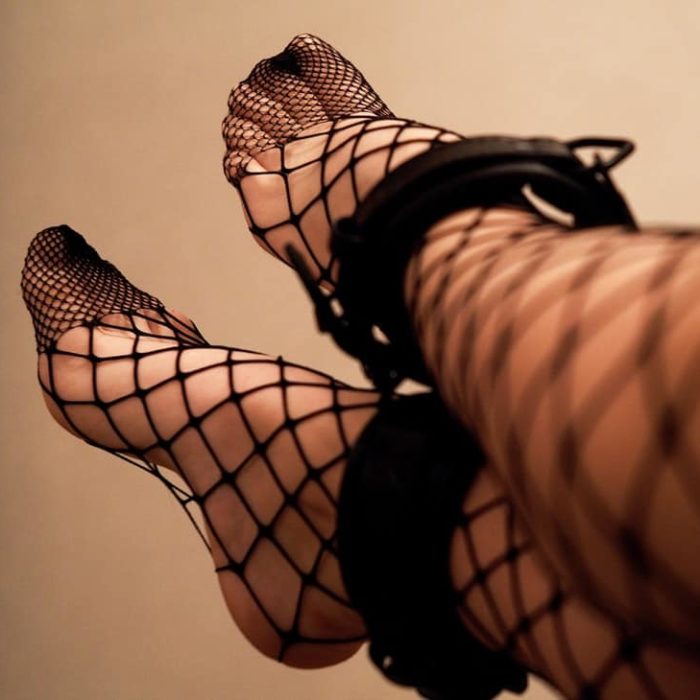 Can You Make Money Selling Feet Pics?
You can make great money selling foot pics, and it is very easy to get started. All you need is a phone or a computer with a webcam. The best way to start selling feet pics is to make an Onlyfans account. After that, you will need to market your content on other social media platforms such as Instagram, Facebook, Twitter, Reddit, Tumblr, Snapchat, and Pinterest.
Once you have everything set up, you can simply share your promotional content through any number of channels. Be sure to upload regularly and interact with your fans. As your subscriptions build, invest in your channel by upgrading your camera and editing software, then sit back and watch the sales roll in.
The bad news is that the niche is so saturated, so it will be challenging to compete for buyers if you're thinking about starting up in the space. Before deciding to get into foot fetish content creation, it is essential to understand the niche well and can produce something different to stand out.
Most top foot models on Onlyfans also have a second free account where they promote using teaser content. It is highly recommended that you follow several of these creators to learn what most consumers want and how to market yourself.
How Much Money Can You Make Selling Feet Photos?
Top sellers typically earn between $5000- $10,000 a month selling feet pics. To achieve this, you would need to sell around 500 pictures per month at a price point of $10 each. Onlyfans also allows you to earn through subscriptions funneling to premium, higher-priced foot fetish videos.
Industry veterans and high-volume sellers make over six figures a year selling feet pictures online. While taking photos and videos is relatively easy, the most difficult part of the process is the time required to promote your content on various social platforms.
How Much to Charge For Feet Pictures and Videos
Due to the competitive nature of the industry when you are first starting, you should charge $5 or less for your feet pics. This tactic appeals to potential customers who will not pay industry-standard amounts to an unknown model. As you build your client base and your following on social platforms, you can up your rates to $10-$20 per photo and also charge more for videos and custom orders.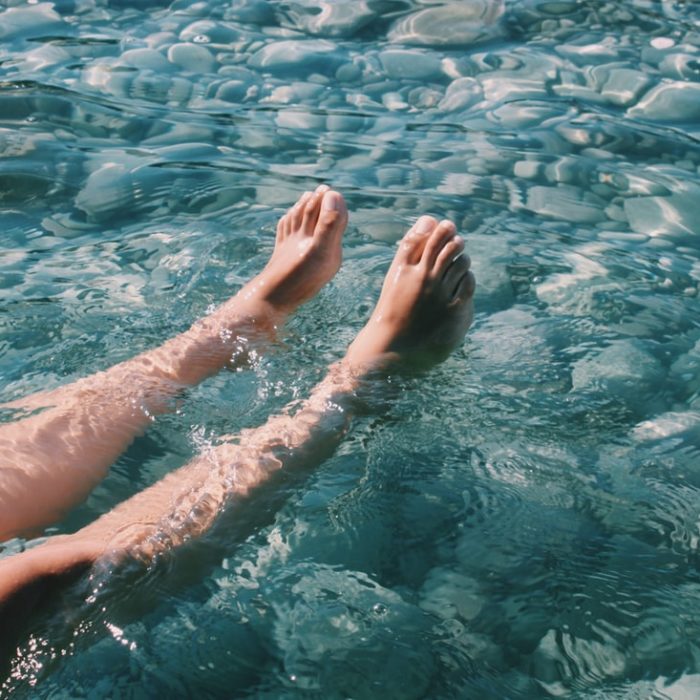 Step-by-Step Guide to Selling Feet Pics on Onlyfans
To sell feet pictures on Onlyfans, you will need to complete the following steps:
Step 1

Create an Onlyfans account and determine the subscription price for your Onlyfans page.

Step 2

Take photos for sales & promotion.

Step 3

Create dedicated social media accounts.

Step 4

Advertise on Instagram, Reddit, and Snapchat.

Step 5

Release new content daily.

Step 6

Interact with your buyers to build a working relationship.

Step 7

Make exclusive content and fill custom orders to earn more money selling feet pictures.
What Types of Feet Pics Sell?
The types of pictures that traditionally sell the best are beautiful or cute girl's feet. There is a large demographic that enjoys photos in designer heels or full-body images with a focus on feet. The foot poses that do the best generally highlight the arch, sole, or toes. If you are new to the industry, a great place to start is researching foot models that have a lot of followers on Instagram and mimicking their style and poses.
The most popular foot fetish categories include:
High Heels
Soles
Slender Feet
Little Feet
Milf Feet
Nail Polish
Socks
Lotion
Pedicure
Dirty Feet
Male Feet
Dancer
Granny Feet
Tattooed Feet
The key thing when taking images is to keep it simple. Don't spend hours trying to perfect every detail. Just experiment with different niches until you find one that works well for you.
Do People Really Buy Feet Pictures?
Yes! People love foot pictures because they show something very intimate and personal. They're often seen as taboo, but when done tastefully, they can be incredibly sexy. The best way to find out if people would pay for your feet pictures is to try it yourself. You could start small and see what kind of response you receive before investing time into creating an entire portfolio.
If you do decide to create a full-body photo shoot, then you'll probably want to invest in professional equipment such as lighting, camera gear, studio space, props, etc. It's not cheap, so don't expect to earn big bucks overnight. However, once you've got all those things set up, you can charge whatever you think is fair.
What Kind of People Buy Feet Pictures?
The main demographic of people who buy feet pictures are men aged 25-50. That being said, in recent times, there has also been an uptick in sales to women, couples, and exhibitionists. Many people use foot pics as part of their sex life to generate arousal. Others just enjoy looking at other peoples' feet. Either way, feet pics are a popular and growing trend.
Is Selling Feet Pics safe?
Selling pictures of your feet is not a dangerous activity providing you make sure not to share personal details or your location. If they also involve nudity, the risk to personal safety and long-term career prospects becomes far higher. Never send nude images unless you know exactly what you are doing and have weighed up the pros and cons. Also, never give away your password or login information.
Is it Legal to Sell Feet Pictures?
It's perfectly legal to take pictures of your own feet and sell them. If you want to sell pictures of someone else's feet, you need to get permission from them. This means getting written consent either by emailing them directly or using one of the purchase services like Instafee etc.
You should also be aware that some countries may consider these images illegal, although in most places in America and Europe, it is totally fine.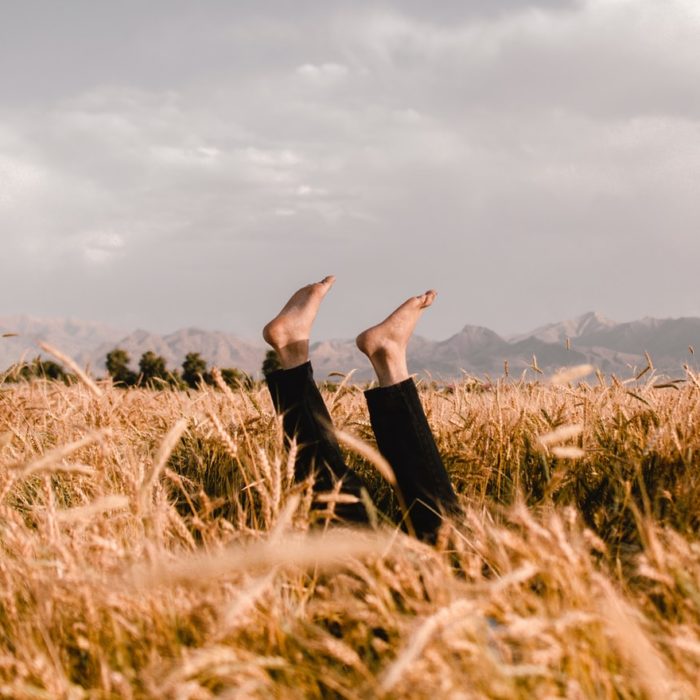 Other Platforms for Selling Feet Pics
There are Onlyfans alternatives where you can make money selling photos of feet. The most popular of them are:
1. Instafeet

Instafeed is one of the best sites to sell your foot pics. They offer free and paid accounts, allowing users to create profiles and upload content immediately. Benefits include adding multiple tags to your images, so buyers know exactly what type of foot they want before purchasing. This feature alone saves buyers by eliminating unnecessary purchases. The platform works best for those with a specific niche, such as shoeplay or high heels.

2. Feetfinder

Feetsfinder is one of the largest marketplaces to buy and sell feet pics and has been around since 2013. There are no monthly fees, but there is a small commission fee when someone buys something off the site. However, the most significant benefit is that all transactions occur directly via email, meaning you don't have to worry about stolen credit card information.

3. Modelmayhem

ModelMayhem is similar to Instafeet where you can post your feet pics directly onto their site. There isn't anything unique about the platform beside the fact that they do not charge fees. To become a member, however, you must submit a photoshoot application. This means there are fewer feet selling scams and third-party sellers than other sites.

4. Modeling Agencies

Modeling agencies will always prefer to work with established photographers over newbies. That said, some may still accept submissions from amateur foot models. This is generally less sexualized than the other alternatives and involves taking shots in various footwear to be used in magazines or e-commerce websites. The only drawback is working for someone else foot modeling, while stable, is generally less lucrative.
You can also sell feet pictures online to many stock photo websites. Stock photos can be used on websites, as part of marketing, or for other uses. There is always a market for new photos.
Frequently Asked Questions
What Kind of Camera Do I Need to Shoot My Feet?

When they start, most models will just use the camera on their phones. If you plan on shooting a lot more than one or two photos at a time, you should consider buying a DSLR camera. This step-up might require someone else to take the shots but will also add a substantial increase to the picture and video quality.

What if I Have Ugly Feet? Can I Still Sell Feet Pictures?

While beautiful feet traditionally sell better, there is still a niche for ugly feet. Beauty is in the eye of the beholder, and just because you think your feet are unattractive doesn't mean that they aren't exactly what someone else is looking for.

Is Selling Feet Pictures Legal in the United States?

Selling feet pictures online is entirely legal in the United States and several other countries as long as you are of age (in the United States, this is age 18 or above). When selling feet pics online on Onlyfans, you will retain full ownership of the images.