It is initially difficult for every influencer or brand to get more Twitter followers when they are starting out on the platform. While you can schedule tweets, create Twitter polls, or do other things to establish meaningful relationships with your followers, it can be difficult to get other users to view your profile without the right Twitter tactics.
This post will go over 11 different ways to get more Twitter followers to engage with your account so that you can do better overall in the Twitter algorithm.
1. Fill Out Your Twitter Profile
If you still haven't filled out your Twitter profile all the way, now is the time to do so. Search engines actually index your profile, so you could potentially rank for some keywords in your niche if you fill it out correctly. In your profile, you should introduce yourself, explain your brand or niche, show your personality, link to other relevant accounts, and add a couple of strong hashtags. You should also add your locations to your bio.
You should also update your profile image and banner. If possible, use images of yourself as these will help your followers connect with you more. In fact, studies have shown that a profile image of a person will increase the likelihood that someone will follow your account. Make sure that people can see your eyes and that you smile to increase your likability.
If you are running a brand account and can't use your face (or any face) as the profile image, try to post images of your team at work periodically to help your audience connect with your company.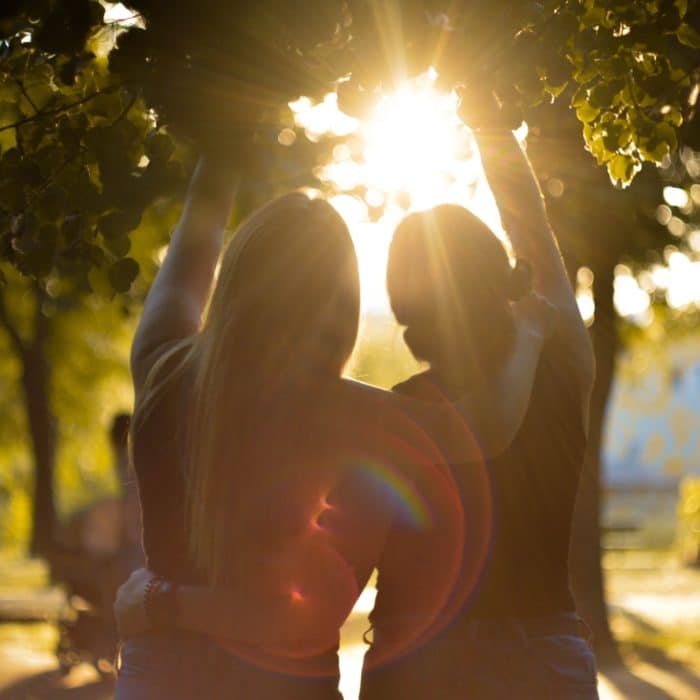 When scrolling through your Twitter feed, you may notice that photos and videos stand out amongst the walls of one-liners that popularized the platform when it first launched. Try to include a photo or video that relates to your Tweet for a greater chance to get more Twitter followers.
If you don't have any of your own images that you want to post, look for a royalty-free image online. Sites like Unsplash, Pixabay, and Pexels have thousands of free images you can use.
You can further customize them or add captions with one of the following programs:
If you have a website, make sure that your blog posts have featured images when you link them in your Tweets. The image will automatically post along with the Tweet.
3. Get Verified on the Platform
If you are a notable figure or a person of interest in your specific niche, try to get verified on Twitter. Verification status indicates that your account actually belongs to you and not to someone posing as you. As such, other Twitter viewers take your account more seriously. When interacting on the platform, people within your niche will listen to what you say and be more likely to follow you.
You will need to send Twitter an image of your passport and driver's license, links to news articles or publications that mention you, and any other accolades that will help convince them to give you that blue verification badge.
Get Verified on other Social Media Platforms
While getting your Twitter account verified isn't easy, it is always easier when you are verified on another platform. You are also likely able to attract new followers on Twitter if people see you verified on other accounts. For instance, your Facebook followers will be more likely to switch to your Twitter page and follow you there.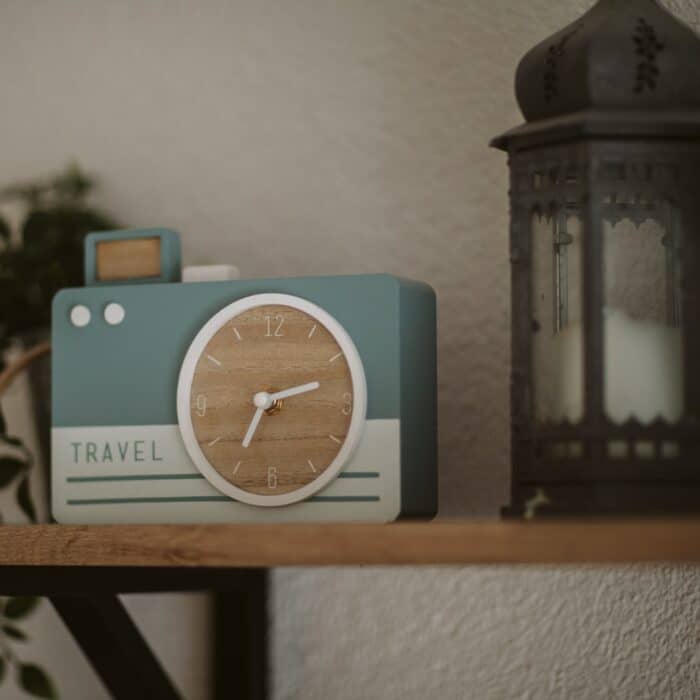 4. Research the Best Times to Post
It has been estimated that the max engagement for a tweet is between 15-25 minutes after it was posted, then it will slow down. While you may get a little more leverage out of it if you have a lot of engagement, your best bet is to research the best times to post for your niche in your area.
Generally speaking, you will get more engagement from your posts when published in the afternoon or early evening. Twitter users tend to browse their phones during this time and are more likely to see and interact with your tweet. To make sure you are getting the most mileage out of your best Tweets, continually track your engagement based on when you publish. If you see a trend for your followers, post your best content during that time.
You can also use a tool, such as SproutSocial's ViralPost, that will calculate when your audience is likely to be online. You can use this tool to have your post automatically published at the optimal time without you even being online.
Maximizing your tweet's potential will get you more retweets and replies, allowing others to see your post and interact with it as well. It also means that your tweet will be seen by those who are connected to your followers.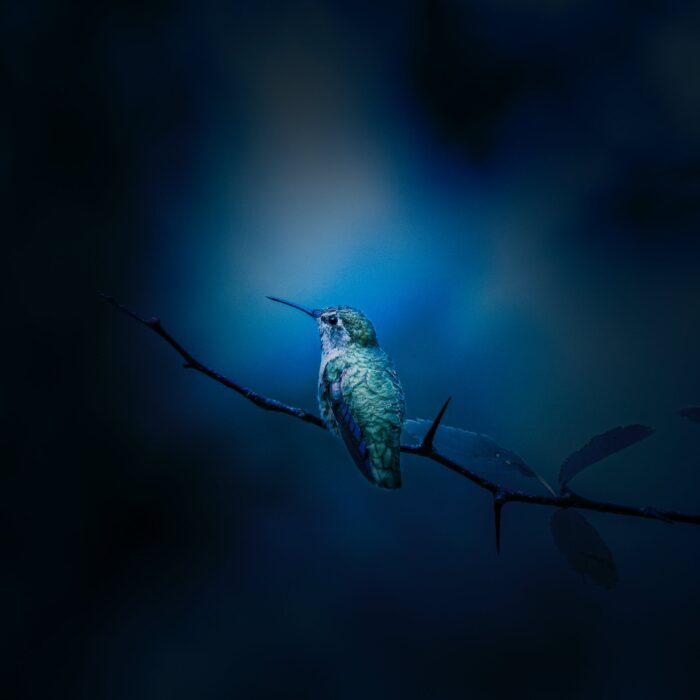 5. Frequently Post Quality Tweets
Take a little time to think ahead before you publish your tweets. Study the engagement on your other posts and those from other accounts within your niche and craft statements, polls, or images that will generate a lot of engagement.
Aim to post at least 5 times per day, making sure that your most important posts are published at the peak time for engagement. If you can, schedule up to 20 posts per day spread out to reach a larger audience.
For help, try out one of the following schedulers:
Add eye-catching images, graphics, or videos to your posts. These stand out against tweets consisting of only text and will attract more engagement and followers.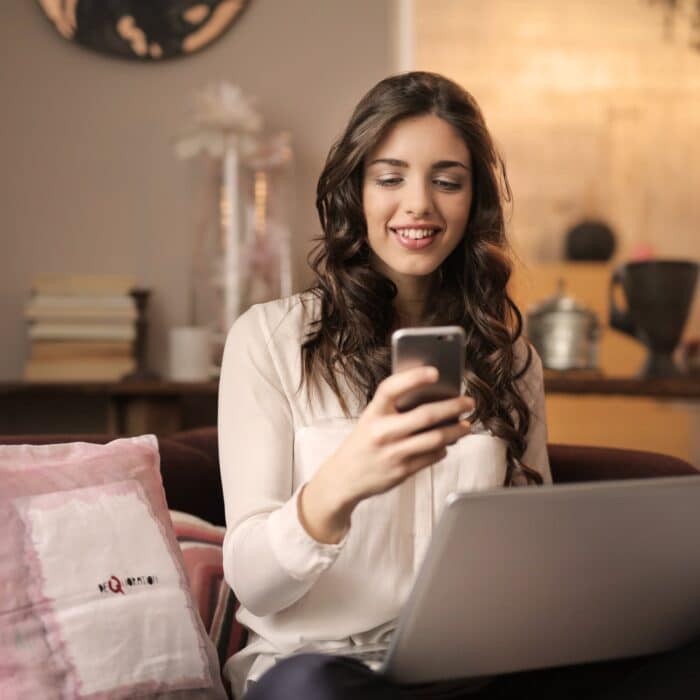 6. Engage With Your Followers
Frequently reply to comments on your tweets or respond to those who shout you out on Twitter. Like or retweet their posts and take the time to really engage with those who are either following you or within your niche.
This activity will help people feel connected to you and they are more likely to interact with you on later posts or retweet statements or images that you have published. Some social media accounts have been known to grow quite real idly based on good engagement strategies.
Don't Forget to Retweet!
If you love a Tweet that someone else has posted, retweet it and reply to it. Not only will your followers get to see a little more about your brand or personality, but you may also show up in the feeds of people who follow the original Tweeter. If they like your response, they may check out your other posts.
Retweeting may also help you gain the attention of another brand or influencer. It is a good idea to start engaging with people you will want to work with a few weeks before you reach out to them. That way you already seem like a familiar face.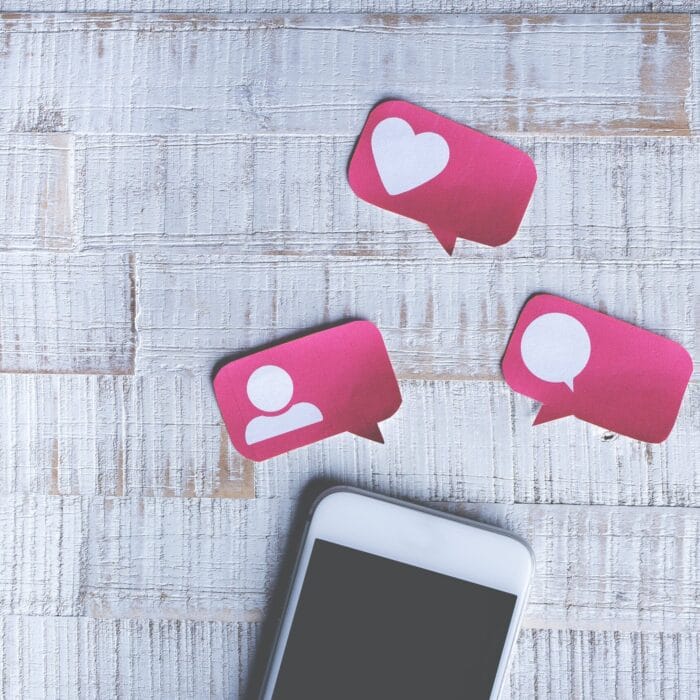 7. Funnel Followers From Other Platforms
If you have followings on other platforms, try to funnel them to your Twitter account. If you are growing several social accounts at once, designate each to have at least one special thing that is frequently posted on each to give people incentive to follow each account.
For instance, you could use Twitter to give frequent updates about your brand or your future plans. While there are topics and images you should cover all of your social accounts, keep one thing separate to let your Twitter followers feel as if they are in the know.
Make sure that your Twitter link is easy to see everywhere else you post online. If you run a website, make sure it is posted in your header, footer, and about page. Put it in your YouTube descriptions and consider asking your viewers to follow for updates.
Learn which hashtags are frequently used in your niche and learn to incorporate a few in each of your tweets. Make sure they are relevant to the content of your post. You should also pay attention to trends and jump on them whenever you can.
Keep track of which hashtags worked for you in the past so that you can reuse them when it makes sense. You can also use a hashtag tool such as Hashtagify.me to give you the best options for your brand.
While many new brands and influencers don't understand the value of adding hashtags, taking the time to find the right ones for your post can truly increase your follower count and engagements. Focus on finding 1-3 relevant hashtags instead of spamming multiples at the end of each piece of content.
Make sure that you track the engagement metrics of a few tweets periodically to see what is working. Double-down on strategies that cultivate an engaged audience. Dipping your toes into trending hashtags from time to time could help boost your numbers as well, especially if they share similar interests to your niche.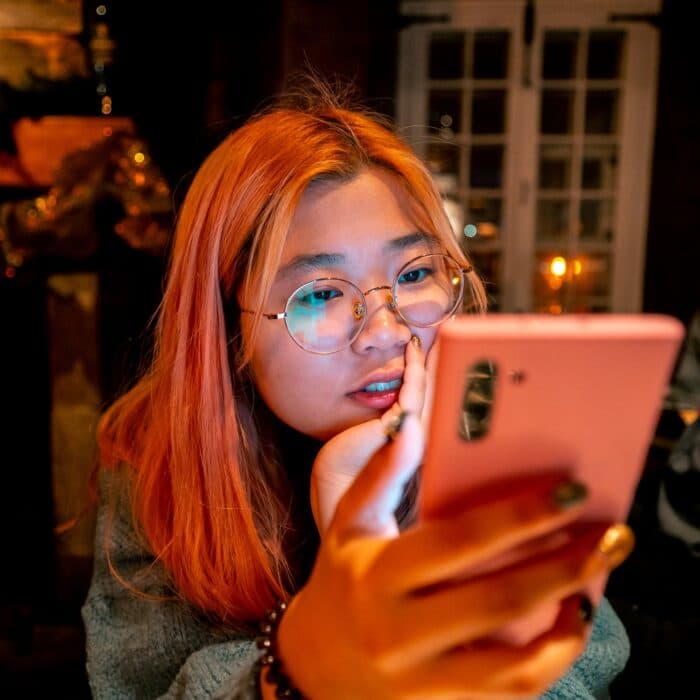 9. Connect and Interact With Other Accounts in Your Niche
Frequently interact with other influencers within your niche. Like their tweets, write meaningful comments, reply to them, and repost their content. If you run a smaller account, focus on finding other smaller creators who would appreciate your interaction more than a celebrity would.
Over time, several of these accounts will begin to interact with your feed as well, which will both help in your rankings and alert their followers of your account. You can even reach out to some influencers and ask to collaborate in some way to make a greater impact.
Should You Buy Twitter Followers?
Avoid buying Twitter followers to bolster your account. Other Twitter users can typically tell if engagement is genuine and spot fake accounts. Instead, take your time to increase Twitter followers organically. They will be able to contribute genuinely with your Twitter chats and on other social media platforms to help make your brand more genuine.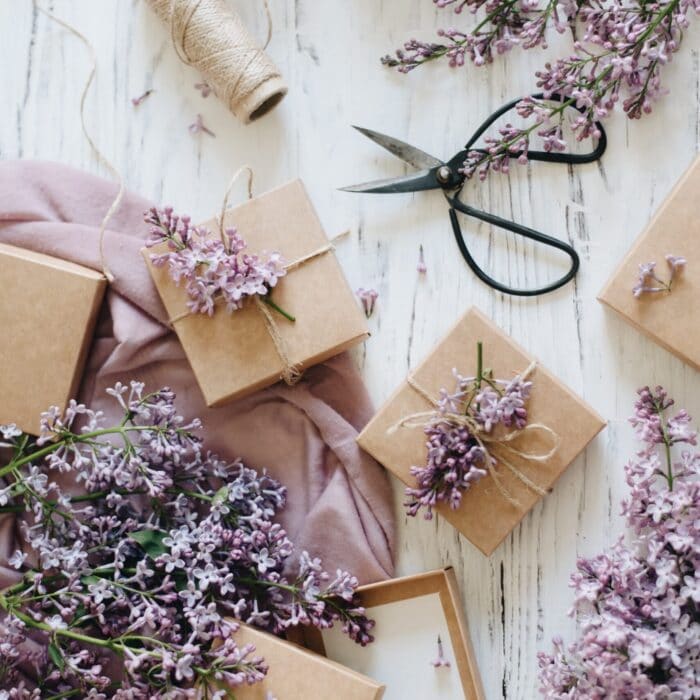 Known as one of the fastest ways to grow an account, you can offer a giveaway to new and current followers. Make sure to find an item or service that people within your niche will appreciate, then market it by giving people specifications on how they can become eligible to win it.
To get the most out of your giveaway, use a platform such as Gleam to encourage people to follow you on multiple platforms or share and like your posts. Gleam will keep track of how many entries someone has so that they have extra incentive to do more to help you out.
Choose the Right Gift Strategy
To get the most out of your Twitter giveaway, you will want to find a product or service that will be attractive to your target audience. Potential followers who are attracted by your gift should be interested in your other Twitter threads.
The more valuable the gift is, the more likely Twitter chat will become excited by it and will retweet it. You should also continually tweet consistently about it to remind people that a giveaway is in place. Make sure that your gift post is the pinned tweet at the top of your account. You should also cross-promote the gift on other social platforms.
You can also choose to do monthly giveaways (or weekly giveaways) to keep people who have already followed you. Knowing that they might not get this giveaway, but will have another chance in the future may get other users to stay followed so they don't miss the opportunity.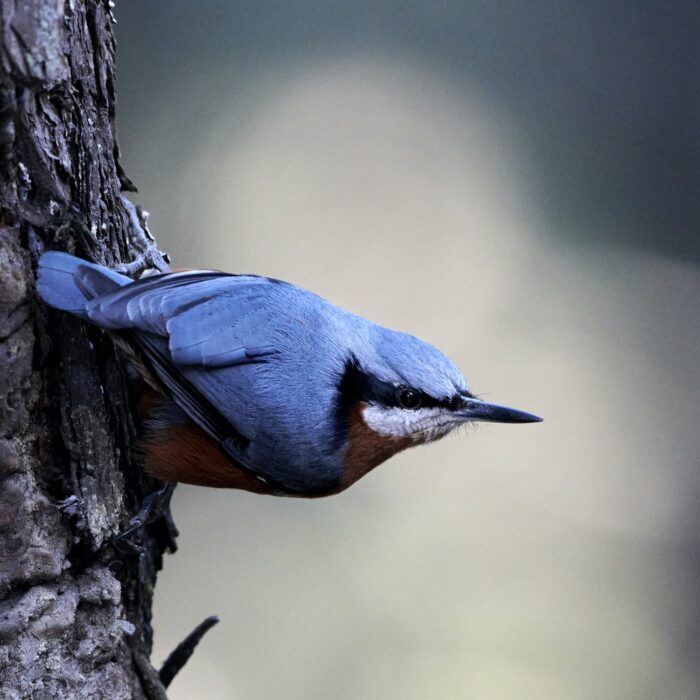 If you really want to make sure you are seen under relevant searches, you can promote your tweets. Though many users will absentmindedly scroll past promotions, if you use an image that perfectly captures your brand, you may be able to gain followers of the exact audience you wish.
Twitter uses several signals to decide who sees your promoted Tweets to ensure that you get the results you want. They also look for people who interact with specific Tweets to reach on your behalf.