There are three primary ways to make money on Onlyfans; Paid subscriptions, paid posts, and live streaming. Subscriptions where users pay a monthly fee, is the most common income source for the majority of creators on the platform.
Making money on OnlyFans initially seems daunting, but with a clear strategy and some hard work, it's possible to boost your monthly earnings to rival a full-time income. While Onlyfans may seem like a platform for the rich and famous there are also ways for everyday people to build their following and make a significant income.
The two main factors that are most important to making money on Onlyfans are the quality of your content and how well you can promote your page. Top creators on the platform generally have whole teams that support them but getting started can still be done as a solo operator.
As most creators are female, this article will focus on the most effective content and marketing techniques for women and couples. If you are a male, check out our guide on how men make money on Onlyfans.
Key Takeaways:
Success on Onlyfans hinges on your ability to build your brand on other supporting social networks like Instagram & Twitter.
Ensure you're providing quality content that your fans will be willing to pay for. This means appealing content and regular updates.
You don't have to take nude photos or videos to make money.
Top creators generally shoot a lot of content on a single day to drip-feed over the week.
Network and collaborate with other influencers who have a similar audience to you.
Interact with your fans and offer exclusive content that can only be accessed by subscribing to your page.
Being a successful OnlyFans creator requires consistency. The key to making more money on OnlyFans is to grow your audience and keep them coming back for more.
How Much Can You Make on Onlyfans?
Top Performers on Onlyfans earn anywhere from $5,000 to $100,000 USD per month. That being said, the average OnlyFans creator makes substantially less at $150 a month. This is a slight drop from a year ago when the median was closer to $200. The primary reason creators earn less is increased competition as more talent signs up for the platform.
In the past, performers would use cam sites or work in the adult industry, where talent would only receive a small cut of profits. Onlyfans changed the game by giving models more control over the content, with creators earning far larger cuts. Onlyfans will only take 20% of earnings meaning 80% goes to the performer. The page owner also can set their custom price for the pictures and videos they produce. 
How Much Can A Beginner Make On Onlyfans?
Setting Up Your Account for Success
You can use the following steps to set up your Onlyfans account:
Step 1: Choose a Username

If you are like most Onlyfans creators, your primary marketing will come from other social media sites. Therefore, you may want to stay consistent with your other branding and use the name you've become associated with. If you come from the adult industry, you will also want to stay consistent in how you are known.

Step 2: Enter your Email Address

If you have any concerns about merging your personal life with an Onlyfans account, it is a good idea to set up a separate email address that you only work for your business as a content creator.

Step 3: Click "Create Account"

You will need to pick a password and fill out your details, including adding a bank account to your Onlyfans account (even if you plan to only run a free account on the platform).

Step 4: Write an Onlyfans Bio

Fill out your Onlyfans bio based on what you plan to do with it. Include the type of content you plan to post and the monthly subscription price you will charge your fans. If you upload adult material, let potential fans know what they may expect from you or if you do anything unique (such as not showing your face). Tell them if you post consistently and the ratio of content that will be price-locked posts after the subscription fee.

Step 5: Add a Profile Picture and Banner

Post a profile picture and banner that will give your fans a sneak peek at what they may be able to expect from your page. While you shouldn't give away the goods, allow them to see a bit of your personality. One of the perks of Onlyfans (compared to other porn sites) is that your fans can connect with you by sending private messages or purchasing personalized content.
Where Does the Money Come From?
The most common way the best Onlyfans models earn money is through subscription fees (the minimum subscription price is $4.99 unless you run a free account), tips, private content requests, and private messages. The ratio of how these revenue sources are split varies greatly depending on the niche and size of the audience.
A loyal viewer base willing to spend a lot on exclusive content can earn a performer substantially more than a large viewer base enticed primarily by cheaper subscription fees.
Success on the Onlyfans can also aid other platforms and help drive new followers to Instagram or Tiktok. This also opens the door to lucrative brand deals, with many companies paying large sums of money for help promoting products.
One of the best ways to make money on OnlyFans is through "private shows." These are live video chats between you and a member of your audience. They usually last around 10 minutes each. Members can tip you during these sessions, so you could potentially earn up to $500 per show.
What skills will help you earn more money?
While these skills are not essential to start on Onlyfans, they will definitely benefit your growth on the platform and increase your potential to make more money. Fans have become accustomed to a certain quality of content so you should always be pushing to improve the gear you use and master the fundamentals of content creation and self-promotion.
Onlyfans content creators have continually worked on the following types of skills to create their premium content.
Photography

Onlyfans is a visual platform, and many people visit it to look at images uploaded by their favorite content creators. Not only should you learn how to frame shots, but you should also learn to use editing apps to improve your Onlyfans photos.

Video production

In addition to photos, you should frequently upload videos or stream on Onlyfans to keep your subscribers happy and loyal to your profile. Learning production techniques will increase the quality.

Lighting expertise

Lighting can make or break an image. Learn several new techniques and play with different kinds of lights until you find a unique look for your brand. Fortunately, you don't need to have this skill mastered when you begin, and there are many tutorials online that can help you improve very quickly.

Modeling experience

While you don't need professional experience to do well, you should practice different poses to find what looks best on your camera. Look at professional models to see what they are doing and try to mimic their looks.

Marketing & promotion strategy

Regardless of their niche, every influencer must learn how to market themselves. Practice writing your posts and look for unique ways to bring traffic to your page. Whether you promote yourself on other social media platforms, create your website, or launch an ad campaign, you will need to do most of your promotion.

Strong understanding of social media

Social media is key to growing your brand. The more you understand how it works and can use it to your advantage, the more influence you will gain to attract new fans. Once you master growth on other social media sites, you can create solid funnels to the exclusive content you post on your Onlyfans account.

Ability to network with other content creators

Collaboration is a very important aspect of growing as a brand. Not only should you try to work with creators who are slightly larger than you, but you should also work with those slightly smaller and of a similar size.
Some Key Points to Consider Before Making an Onlyfans:
A few factors you will need to remember when considering creating an Onlyfans account will include the following:
You Must be over 18 Years of age

Due to the nature of Onlyfans and the content it is primarily known for, you need to be at least 18 years old to create an account. This goes for both creators and fans.

Producing explicit content can potentially hurt future career prospects

Although society as a whole is more accepting of past sex workers, there are still many professions (such as teaching) that could offer limited possibilities in the future if your personality becomes public. The fact is that an Onlyfans account could affect your professional career in the future.

Creating adult content available online can affect relationships with friends and family.

If you have a very conservative friend and family group, they may look down on your work on Onlyfans, even if you make a good income from it. While this may not deter you from uploading explicit adult content, all Onlyfans creators should consider their future before they create accounts.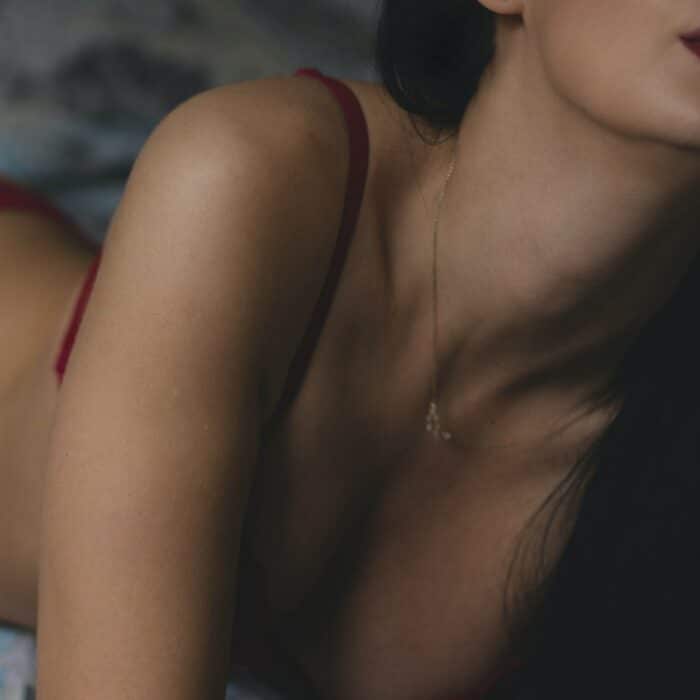 How to Making Money on Onlyfans
It isn't always easy to make money on Onlyfans, especially as the platform does very little to promote those on their platform. The highest-paid Onlyfans accounts typically have large followings on other social media platforms or are well known on other porn sites or within the industry.
Many sex workers and adult content creators have switched to Onlyfans to have more control over their day-to-day lives at work. They get to set their monthly subscription price, decide how often (and what) to upload, and more.
The following is a 7-step process on how you can make money on Onlyfans:
1. Plan Your OnlyFans Content

More often than not, a performer may cover multiple different niches as some of these do overlap. The goal of any Onlyfans account is to post exclusive content that isn't available on any of your other social media accounts or elsewhere online.

Your first step before creating an account is understanding your goals and the type of content you wish to produce. There are several different niches to choose from, the most popular of which include:

Adult Content (solo or couple)

It isn't a secret that there is adult content on Onlyfans. Many new and experienced sex workers have found a way to work for themselves through the platform, allowing them to create the content they feel most comfortable with. Most successful content creators with Onlyfans accounts earn money by posting exclusive content related to the adult industry. Most of the user base has come to expect it and is willing to pay premium prices for the content they enjoy.

Fitness training

Onlyfans is an excellent place for fitness influencers and trainers. Many people starting their fitness journey want to be inspired by people who are experts in the field or who have physically fit bodies. Opening up your Onlyfans DMs to them is a great way to earn extra tips.

Modeling

People love looking at beautiful images online. If you are a model and know how to take good images, you can earn a bit of extra money showcasing fashion and accessories.

Cosplay

Many fans love to see their favorite creators dressed in cosplay. Whether you are a wizard at creating costumes or you are an artistic body painter, you may be able to benefit from this niche.

Gaming

Many gamers have created successful Onlyfans, especially if they stream from Twitch or upload youtube videos.

Travel

What is better than traveling the globe? Make some side income while you do it. Grow in this category by focusing on specific niches, such as good food from around the globe or fun cultural aspects.

Cooking & Recipe Guides

If you are growing an Instagram or YouTube based on your cooking skill, you could funnel your viewers into Onlyfans by promising to help people master their cooking habits and give them one-on-one advice.

Beauty Tutorials

It is no secret that the beauty niche is enormous. With so many things to learn, this ever-changing niche will allow the fashion-smart diva to monetize their passion.

Example of an Onlyfans Success Story

Famous internet personality Belle Delphine revealed on Logan Paul's podcast that she makes 1 million USD monthly from her Onlyfans account.

Belle Delphine's channel is primarily adult content with a heavy focus on cosplay, gaming, and pop culture. Belle leveraged her following on Instagram and a series of YouTube film clips to drive an enormous amount of traffic to her Onlyfans in the early stages of 2021. Her marketing campaign became viral on Reddit, with multiple articles on news sites discussing the performer.

Love her or hate her, Belle knows her audience, and her photos and videos are released daily, which helps keep subscribers building each month. Belle charges USD$35 per month, which would be considered a premium rate. In comparison, most lesser-known, newer accounts charge between $5 – $10 per month for a subscription.

Alternate Ways to Make Money

Although Onlyfans is best known for explicit content, many people earn money keeping their clothes on. While this involves a lot more creativity and will cost a lot more time and money to promote, it is also a viable option with plenty of success stories out there.

Alternatively, many performers opt to take pornographic photos or videos but choose not to show their faces. This makes creating other social accounts, such as Instagram, to flow traffic to your Onlyfans account more difficult. That being said, It is still possible to earn a substantial amount of money by being entirely anonymous.

2. Setup Your Account

Take your time when setting up your Onlyfans account to ensure that it is as enticing as possible. Many influencers choose to set up a new email account to keep the business side of their lives separate from their accounts. Fill out your bio, add an appealing background image, then start promoting your account from outside funnels.

3. Research Your Competition

Onlyfans are no longer a secret. The global pandemic has driven a huge amount of talent to the platform starting in late 2020 with an explosion of new users through 2021. With this increase in competition, it has become far more challenging to stand out on the platform, with top talent all battling for subscribers.

While it may sound strange, an excellent method before creating your profile is to first research performers that make the type of content you want to do. The main things you want to take note of are:

How often does the account post new content?
How much do they charge for subscriptions?
What unique offerings do they have that other profiles do not?
How do they promote their Onlyfans?

Once you have a good idea of what other successful pages are doing, it is easier to plan a strategy for your channel. You can map out exactly how many photos or videos you will need to shoot to produce the same or a slightly higher content velocity. You can also use the content these performers produce as inspiration for your own.

4. Set Your Prices

When figuring out your pricing, it is essential to consider how long you have been on the platform and how much content will be offered to a new subscriber. The more you have to entice new fans, the more likely it is they will sub. You may also want to change a slightly smaller subscription fee to boost numbers early on as an introductory offer.

You can always change the cost of a sub down the line once you have more to offer. Most new accounts generally set subscription fees between $5-$15. You can also add a menu to your bio that will list additional fees you plan to charge for specific services (such as PPV images and videos). If you want to learn more, click the link for our complete Onlyfans pricing guide.

After you set pricing for the flat sub, you will also need to pay for exclusive content such as private custom photos or videos and private messages. Many smaller creators make the bulk of their earnings from a handful of fans willing to pay a lot for content made for their private viewing.

5. Create Supporting Social Media Profiles

It goes without saying you probably don't want to be promoting your Onlyfans profile to friends and family. A large number of users also choose to keep their profiles a secret. For this reason, it is recommended that when creating your Onlyfans account, you create an Instagram and Twitter account. This is crucial for both attracting and funneling followers to your Onlyfans account and networking with other creators.

As Instagram is a very visual medium, it is the closest to Onlyfans while having far stricter terms of service. While you can't show nudity or explicit pictures on the platform, you can still post provocative content with a link to your Onlyfans for those interested in seeing more. Tiktok and Youtube are also viable they require far more work to build, maintain and edit. If you have the time and capability, they can be great, although, in our experience, they hold less appeal if your primary goal is making money on Onlyfans.

Social platforms that work well with Onlyfans in order of value:

Instagram
Twitter
Reddit
Tiktok
Youtube

It is highly recommended that these new accounts all use the same name, even if it is fake. Branding should also be consistent and easily recognizable to aid long-term growth.

6. Promote Your Onlyfans Page

How well you can promote your page will really be the make or break of how much you can achieve on Onlyfans. Even if your content is substantially better than other creators, it is useless if you can't get traffic to your profile. The most effective way to promote yourself is through social media. The larger your following on other platforms, the easier it will be to generate the first few subs, which are generally the most difficult.

If you are yet to build any social following, one of the best methods of promoting yourself is via Reddit. Share some content for free on a subreddit that matches your content with the promise of more to come if Redditors subscribe. This can also be a great place to network with other Onlyfans creators who might be suitable for collaborations or be up for an exchange of promotion via each other's socials.

The third and less common way to promote your channel is to pay an outside marketing agency. Many specialize in the area either by running pay-per-click ads or by having access to large advertising networks. This is generally an expensive task, but the benefits of some early traction may well pay off if your content is good enough. That being said, the vast majority of successful accounts started off bootstrapping and running low overheads. For most people, paid promotion is less than ideal. This is especially true if you are new to Onlyfans and still learning the ropes.

7. Keep Your Subscribers Loyal

While effective promotion might earn you a lot of new subs, you must have a plan in place to keep your existing user base coming back for more. The best way to achieve this is by being approachable and engaging to give fans a way to know you better.

This is commonly achieved through private messages or by posting photos or videos of your everyday life. Have a new pet or toy? Create a post about it to keep fans informed and invested in you as a creator. Little snippets of real life can help to humanize a creator and are often a massive hit with the fanbase. Just be sure not to reveal any information that is too personal such as real names or locations, for your safety.

Another critical component of sub-retention is the velocity at which you produce content. You cant expect a fan to pay $20 per month if you're only dropping a handful of new images or a singular video over that time frame. Most of the successful performers on the platform post multiple times per day, with the suggested minimum being once per day. You can achieve this by shooting a lot of content in one day and drip-feeding it to your audience over a few days.
Frequently Asked Questions
How Hard is It to Make Money on Onlyfans?
If you have a good marketing funnel to your Onlyfans account, you can make money on Onlyfans fairly easily. On the other hand, if you don't have a lot of followers on a different social media website, you will likely struggle. With so many Onlyfans accounts on the platform (some of which are unfortunate scams), it is nearly impossible to be found or noticed on the platform itself.
How Long Does it Take to Get Successful with an Onlyfans Account?
The soonest you can withdraw money from your balance on Onlyfans is eight days. That being said, the amount of time it takes to become successful will vary from account to account. Factors will include your specific niche, your overall marketing strategy, and your pre-existing fan base on other platforms.
Can You Remain Anonymous and Still Make Money on Onlyfans?
Many content creators have made money on Onlyfans while keeping their anonymity. Whether you just create content without showing your face, you can choose how you post adult material on your account. You can even work with platforms that will ensure your bank details stay hidden.
Do You Need to Pay Taxes on Money Earned Through an Onlyfans Page?
You will need to pay taxes on Onlyfans content in most countries around the globe. You will need to claim any earnings you made from your Onlyfans account and those from all your other social media platforms.