This post will cover 12 steps you can take to build your Instagram in a way where it will attract your target audience. As you learn what posts and stories to publish, your audience will engage with you more and your content will be passed to new people easier.
How to Get More Instagram Followers
The following are Instagram marketing strategies to help you get more Instagram followers. The value of each of these tips will vary depending on whether you are building a personal or business account and what your overall goal is on the Instagram app.
It is a good idea to just use these as guidelines to help you figure out how to create Instagram content to build an engaged audience.
1. Optimize Your Branding

Before you begin to go after a following, you must first identify your target audience. This will help you determine how to brand your profile, write your bio, and plan your future content.

Identify Your Target Audience

Understanding your core demographic will give you the edge when it comes to finding your future followers. Not only will you be able to post content where they will see it, but you will know what they expect from you.

Look at Instagram pages that are similar to what you would like your own to become. Study their engagement and examine the people who typically comment on their stories. The more you know about your niche and its target audience, the better you'll be able to relate to them on a grander scale.

Properly Brand Your Instagram Bio

Once you know your audience, build out your Instagram bio to appeal to your new followers. Choose a profile image that will relate to your future followers that also stands out in its own right. Your goal is for them to instantly recognize you in the future when they see your posts in their feed.

Write your Instagram bio with relevancy for your niche. Use the right keywords that will spark your target audience's attention and let them know what your profile has to offer. Show them real value straight from the beginning.

Plan Your Future Post Content

With your research fresh in your mind, write down future content ideas that will appeal to your chosen demographic. Build a strategy on when you should tackle each idea, as some will do better when you have already built up a decent-sized audience. Keep these notes handy for the future.

2. Practice Good Scheduling Habits

Knowing the days and times that your posts perform the best is essential to rapid growth on Instagram. With so many profiles producing content on a daily basis, it is easy to have your post go unseen with very little engagement.

There has been a lot of research into the best times to post on Instagram, but ultimately, you need to find ways to track your analytics and study the patterns of your own audience to determine when you should schedule your best posts.

Use an Instagram Scheduler

Using an Instagram scheduler will allow you to set up your posts in advance. This will allow you to strategize what content you want to post at the optimal times, then sit back without worrying that you will forget to publish the post on that day. Here are a few of the best Instagram schedulers on the market:

3. Create Shareable Content For Your Target Audience

Your ultimate goal should be to create posts that your audience will want to share with their friends and communities. If you are stuck on what you can create, consider the following ideas:

Visual Appeal

Instagram lives on visual appeal. While sharable content has to be more than appealing, it also must be something that looks good that people will want to show off

Educational Posts

Do some research, figure out something unique within your niche, and then post about it. The post is more likely to be shared if you can create your own data backed by real figures or information. Make sure that the information is valuable and will be appreciated by your audience.

Entertainment/Memes

If you can create something that makes people smile – or better yet laugh – your chances for reposts are much higher than posting generic content. Just be sure not to copy someone else's idea and keep things fresh.

Inspirational

Capitalize on what is meaningful to your target demographic and create content around that. You can often get ideas from checking out subreddits relating to your niche and looking for mass engagement.

SIMPLE YET MEANINGFUL

Your goal is to catch someone's eyes as they are scrolling through their feed. If you post something that seemingly doesn't give value right away, they will keep scrolling. Do your best to capture their attention.

4. Promote Your Instagram Elsewhere

Create funnels from other social media platforms and websites to help grow your Instagram account. While people may be able to find you organically on Instagram, you naturally have to compete with other influencers who are doing the same thing on the platform.

Bringing your audience from elsewhere helps you to create value before they ever land on your Instagram page. Here are a few of the best platforms where you can grow your audience:

YouTube

Both Instagram and YouTube target visual audiences, though in different ways. Building a YouTube channel based on relevant keyword searches that relate to the overall direction of your niche can help funnel followers into your Instagram (and vice versa). You can use a tool like TubeBuddy to quickly aid you in your initial growth.

TikTok

TikTok is another visual platform that you can use to build other social platforms. Work toward creating content that will be shared across social media accounts. Try to make sure that your usernames are the same so that people can easily find you even if they don't visit your TikTok.

Twitch

Playing video games or streaming real-life content is a good way to grow a community that is enthusiastic about you and your niche. You can also install an Instagram widget on your Twitch profile that shows your recent activity and links directly to you.

Facebook

Especially if your target audience is between the ages of 30-40, create a social presence on Facebook. Share visual information that will generate a lot of conversation and add a link back to your Instagram. You can also take advantage of Facebook's algorithm if you are willing to invest a little money.

5. Respond to Your Audience

When people engage with your content, take the time to respond, especially when it is highly relevant. While you eventually (hopefully) won't have time to write back to every comment, when you engage with your audience, people will continue to take the time to react to your content, helping your posts and stories get shared with others on the platform.

Taking the time out of your day to reply to your followers will typically increase the likelihood that they (and others) will comment and react to your future posts. The more engagement you get, the more the Insta algorithm will determine that your content is valuable.

Use a time strategy that is best for you. If it is easier for you to set aside a chunk of your day to focus on your engagements, make sure to add it to your planner. If you typically lead a very busy life, respond to your followers on your commute to work (unless you drive), on short breaks, or while you are waiting in live. The beauty of phone apps is that they can be accessed anywhere.

6. Use The Right Hashtags

Don't overuse or underuse hashtags on Instagram. Instead, as you are planning your intent, research which hashtags will give you the best engagement. Look at specific keywords relating to your content and strategize based on what your target followers are more likely to comment on or like.

If you feel as though you are constantly struggling to find good hashtags, look into using an Instagram hashtag generator. There are several free tools that will help you come up with good ideas.

You can also use a tool like Sprout Social, which will allow you to keep track of your own analytics and those of other influencers who are creating the same style of content as you. Learning the most popular Instagram hashtags can also play into your strategy from time to time.

7. Tag Your Location and Relevant Users

Tagging your location and other users relevant to the post can help increase the engagement of the post. This will increase your exposure, helping you to grow your follower count day after day.

Location tagging is also very important when you are targeting people in a specific area. For instance, if you are a photographer offering to do stills for others, you will want to narrow your field to those within your city and its surroundings. While others will still be able to interact with you, tagging sends a message to Instagram's algorithm.

8. Run Contests And Host Giveaways

Contests and giveaways on Instagram are a great way to generate a lot of hype for your account. People are more apt to share your content or comment when they think they can get something in return.

Choose a content reward or giveaway that would excite your target demographic. You want the outcome of your marketing to bring in future results. The more lucrative the potential prize, the more excitement you will generate with people who are willing to help you by spreading the word and following your account.

If you are trying to grow several social accounts at the same time, you can use a program like Gleam to maximize your giveaway results. Gleam keeps track of what other accounts have done and will enter a certain amount of "entries" for each task done. Those serious about their chances of winning are likely to do more, such as follow multiple accounts, comment, or share with their friends.

9. Engage With Relevant Comments

Look for new followers off-platform. Find communities in your niche on Twitter, Reddit, Facebook, and Discord. Don't overly promote yourself, just hang out and start to make friends with others engaging in the community. Networking will come naturally.

Many forums and platforms have a way that you can add flair or status to your username. Input your Instagram information there and as people are attracted to your personality and style, they will check out your content.

10. Create an AR Instagram Filter

Artificial Reality is very popular, especially when it comes to Instagram posts. Even if AR filters aren't your thing, creating a quality masterpiece that others will love will give you exposure. This is due to the fact that your name will be posted on the upper left-hand side of the screen.

If you have a good idea for a filter but struggle with design, you can hire a graphic artist on Fiverr, a marketplace of freelancers who can create almost anything. Find someone with the skills you need within your budget and start creating filters your audience will love.

11. Create Instagram Stories

In addition to the posts you want to permanently stay on your feed, create several Instagram stories per day that also target your demographic. As you post them throughout the day, you will catch different followers, and some will choose to interact.

Posting throughout the day also helps people to begin to recognize your brand and ultimately see you as "a friend." In the future, they will be more likely to engage in your more important posts as well, which will encourage the algorithm to show your posts to more people.

12. Take Action Toward Milestones

Know your major goals for your Instagram account and write down milestones that you can hit along the way. For instance, if you want to reach 10,000 followers, create milestones for 100, 500, 1,000, and so forth. Always look at your next milestone and try to create content that is deserving of those metrics. In order to reach the next step, you have to make the effort.

Not only should you make goals to push yourself, but you should also celebrate them as you meet them. While your rewards can be small, they should make you smile. You can also share them with your followers and thank them for their support.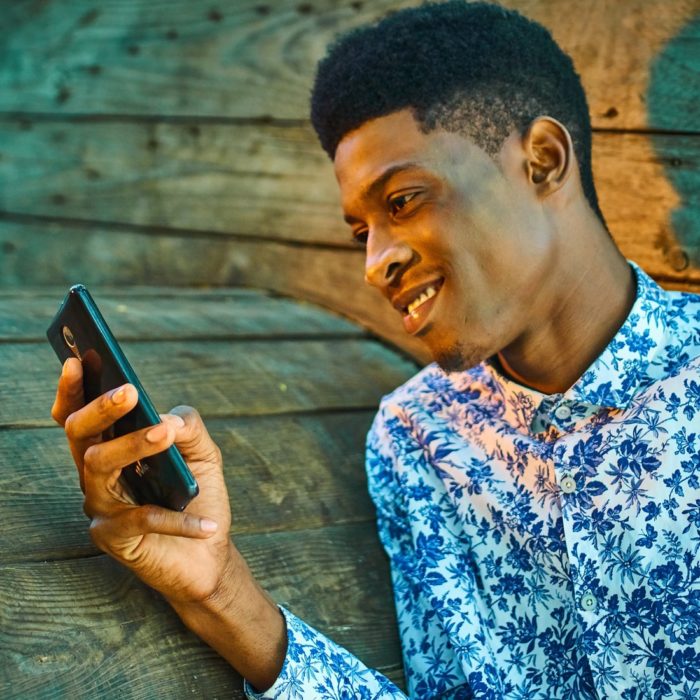 Instagram Follower Milestones
While any Instagram growth should be celebrated, there are certain milestones that are often sought out by influencers and business brands. After choosing a few strategies on how you can attract more Instagram users to your account, you may want to track the number of organic followers you gain.
Here are the key milestones that many people choose to follow when growing on Instagram:
100 FOLLOWERS

Getting your first 100 Instagram followers is a good "win" and boosts your confidence to continue to create Instagram posts. Another benefit of hitting this milestone is that you will be able to start following Instagram Insights data so that you can find out the best strategies on how to grow your Instagram traffic better in the future.

This will also unlock the ability to see when most of your real followers come online. This way, you can schedule your Instagram stories and posts when more followers will be able to see them in their Instagram feed. Over time, this should encourage engagement, which will help you gain followers.

500 Followers

Once you have 500 followers on Instagram, the platform will start sharing your Instagram stories with people other than your current fan base. This will help attract potential followers to each post. At this point, many influential users have learned how to use relevant hashtags to their benefit so that they can maximize the potential of every single one of their upcoming Instagram stories.

1,000 Followers

Once you have 1,000 Instagram followers, you will be able to use the "swipe up" feature to link to your IGTV videos (you won't be able to use it for other uses until you get more followers. 1,000 followers on Instagram is also a milestone for earning on the platform. While some sponsors will pay you when you have fewer and others will require a lot more, many brands will start taking you seriously once you have managed this Instagram growth.

10,000 Followers

Instagram allows its users to start using their swipe up feature when they reach 10,000 Instagram followers. This allows you to link to a blog post, a referral link, or to any other place online straight from your Instagram post. Having this feature is one of the best reasons to grow your account to this size.
Frequently Asked Questions
Should You Do Follow for Follow on Instagram?
It is always better to grow authentically on Instagram. Engaging in follow-for-follow schemes or buying followers may help make your numbers look bigger, the engagement isn't real. Definitely follow accounts that you enjoy, but avoid going out of your way to spam accounts with the hopes that they will return the follow. Fake Instagram followers will not engage with your Instagram posts and stories and aren't worth it in the long run.
What is the Biggest Pitfall to Growing on Instagram?
The biggest pitfall to not growing your Instagram account is failing to post content consistently. Make sure that you are regularly adding to your Instagram feed sot that more followers feel connected with you and engage more on your posts. The engagement will send good signals to the Instagram algorithm, showing your post to potential followers. If you are concerned about posting regularly, you can schedule Instagram posts ahead of time to make sure they are frequently added.
How Many Instagram Followers Do You Need to Make Money?
While it is possible to earn money from your Instagram profile with fewer than 1,000 followers, most brands will look to work with influencers who have at least 1,000 followers on their social media channels. Keep using your Instagram marketing strategy to build your follower count so that you will be able to earn through posting Instagram ads and sponsors in the future.